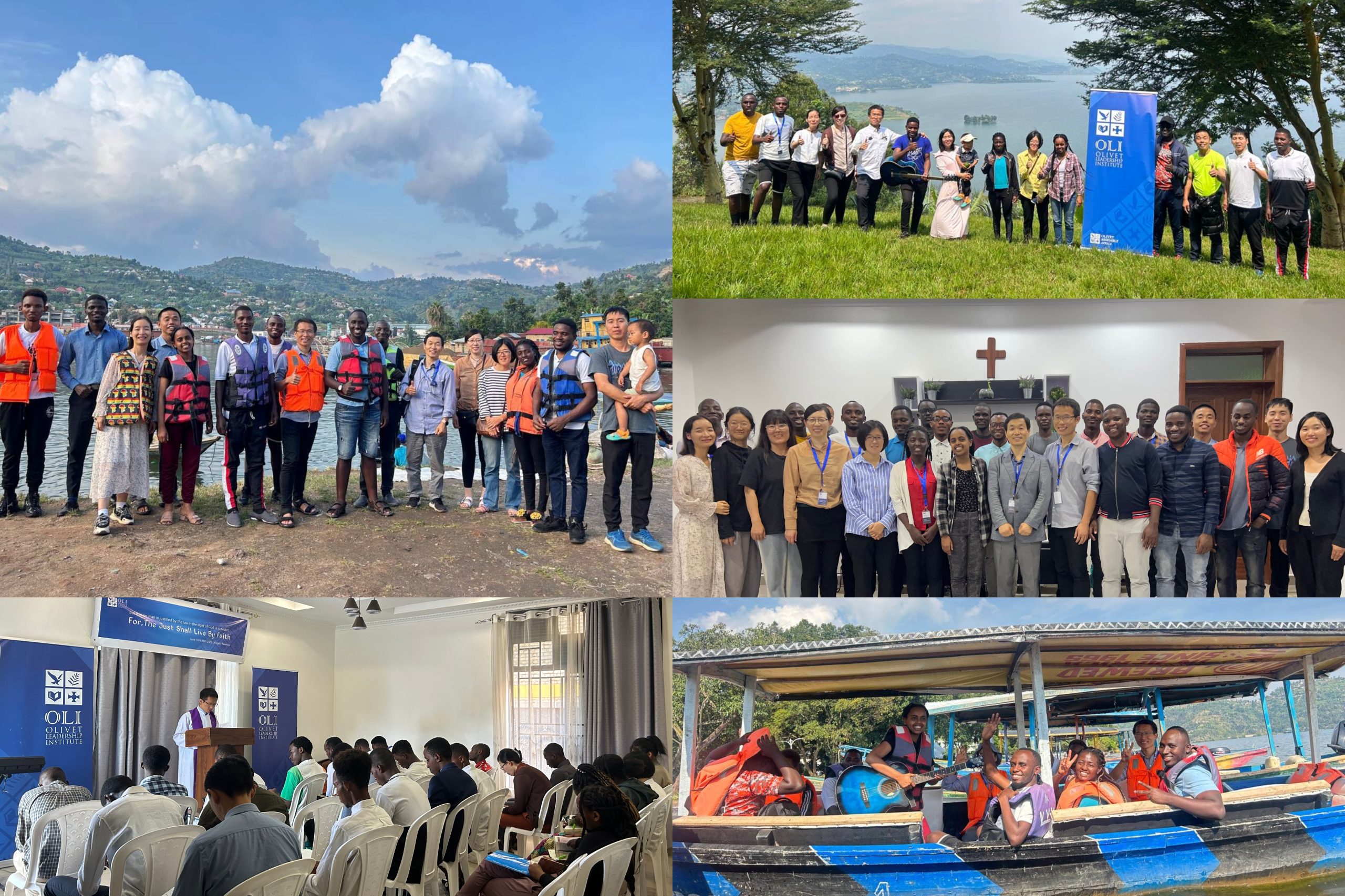 June 10-18, the first leadership training of Olivet Leadership Institute (OLI) in 2023 was held in Kigali Rwanda, 12 leaders of Olivet Assembly (OA) Africa churches from Nigeria, Kenya, Zambia, Rwanda, Burundi, Ethiopia and Tanzania joined. Chinese and South Korean missionaries served the training with bible lectures, prayer meetings, church history story telling and faith & family lectures.
The training started with Sister Anuoluwapo of Youth Evangelical Fellowship (YEF) Africa preaching a sermon on the importance of leaders to be first servants following the example of Jesus Christ.
Then the book of Galatians and the book of Philemon were preached by missionaries and native African leaders. After that, Intern Pastor Livingstone gave a presentation of the history of World Olivet Assembly (WOA) to all the trainees, plus Missionary Pastor James Lee sharing the early stories of WOA when it started in South Korea.
Pastor Susan of Elim Europe led a few prayer meetings including a vigil prayer at the night of June 14. In the prayer meetings she preached on the doctrine of the Trinity, the Holy Spirit, as well as an evaluation of the Pentecostalism movement. Missionary Pastor Jane gave two lectures on Biblical marriage and Christian courtship.
They also had a wonderful tourism time in beautiful nature at Kivu Lake, Rwanda, where they had a news seminar led by Intern Pastor Livingstone, and listened to a presention from the Olivet Center for World Mission (OCWM).
At the end of the training, 8 African leaders responded to the call to participate in pioneering new churches, praise the Lord!