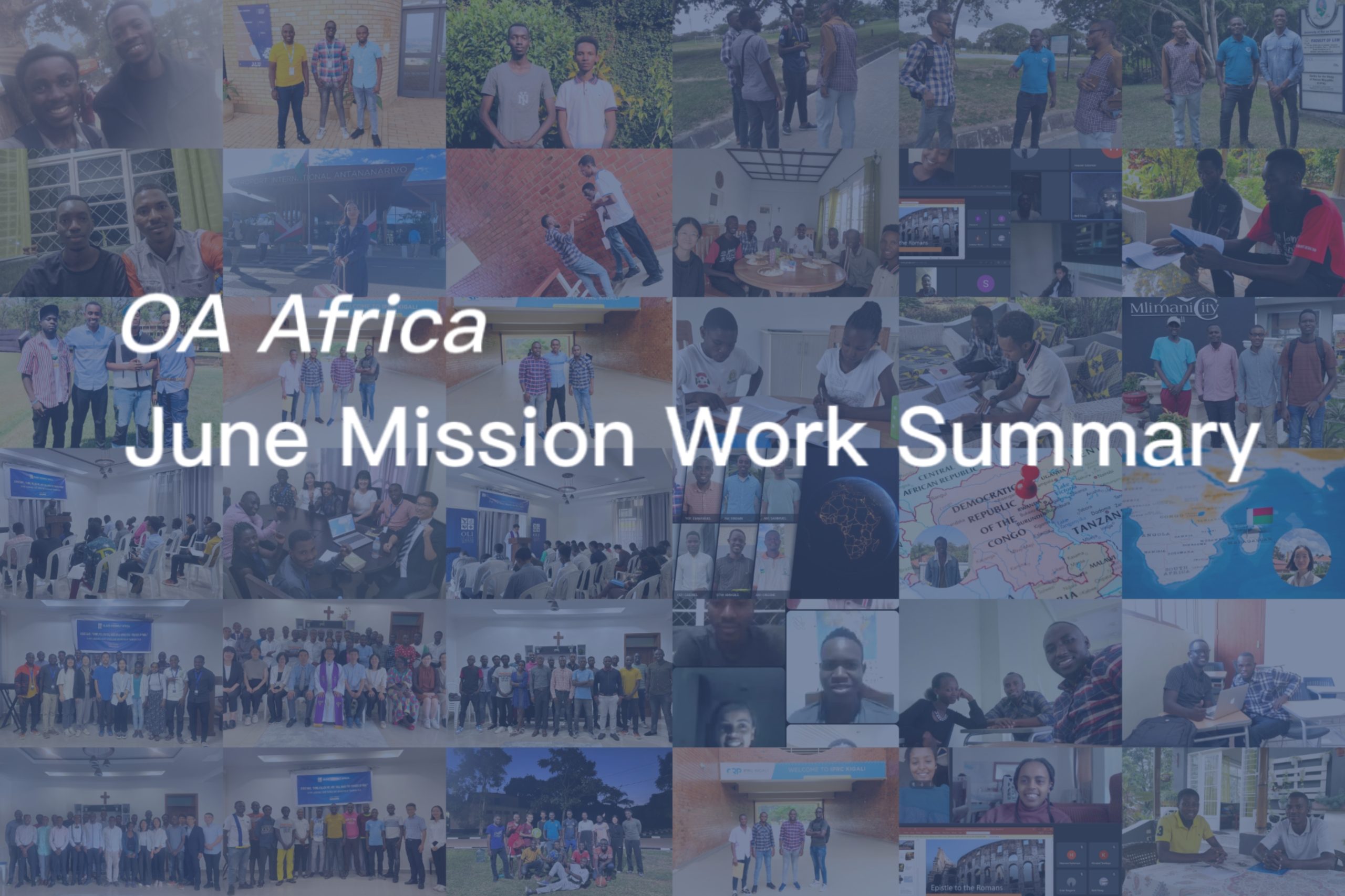 In June 2023, God led Olivet Assembly (OA) Africa to to make progress in raising native leaders for greater expansion of the mission work.
1. OA Africa Held 1st OLI Leadership Training and 2nd Membership Training of 2023.
In June, native African members and leaders from 7 countries participated in the East Africa Membership Training and OLI. They listened to sermons and practiced evangelism and led students in Bible studies during the training. And native leaders grew spiritually by participating in all the sermons and presentations in the additional sessions.
2. 7 Native Leaders were set up from Different Nations
In the membership training, 7 native members from Ghana, Rwanda, Burundi and Zambabwe were set up as leaders.
3. OA Africa General Office Strengthened With The 5 Native Leaders.
5 native leaders joined departments of OA Africa General Office to enhance communication and effectiveness of mission work.
4. Two churches in Madagascar and DR Congo were Pioneered By Missionary And Native Leader
Missionary Hope was dispatched to pioneer a church in Madagascar and a leader of Burundi was sent to pioneer Bukavu, a city with many universities in DR Congo.
Thank God for all the guidance and progress. May God bring greater revival in Africa.