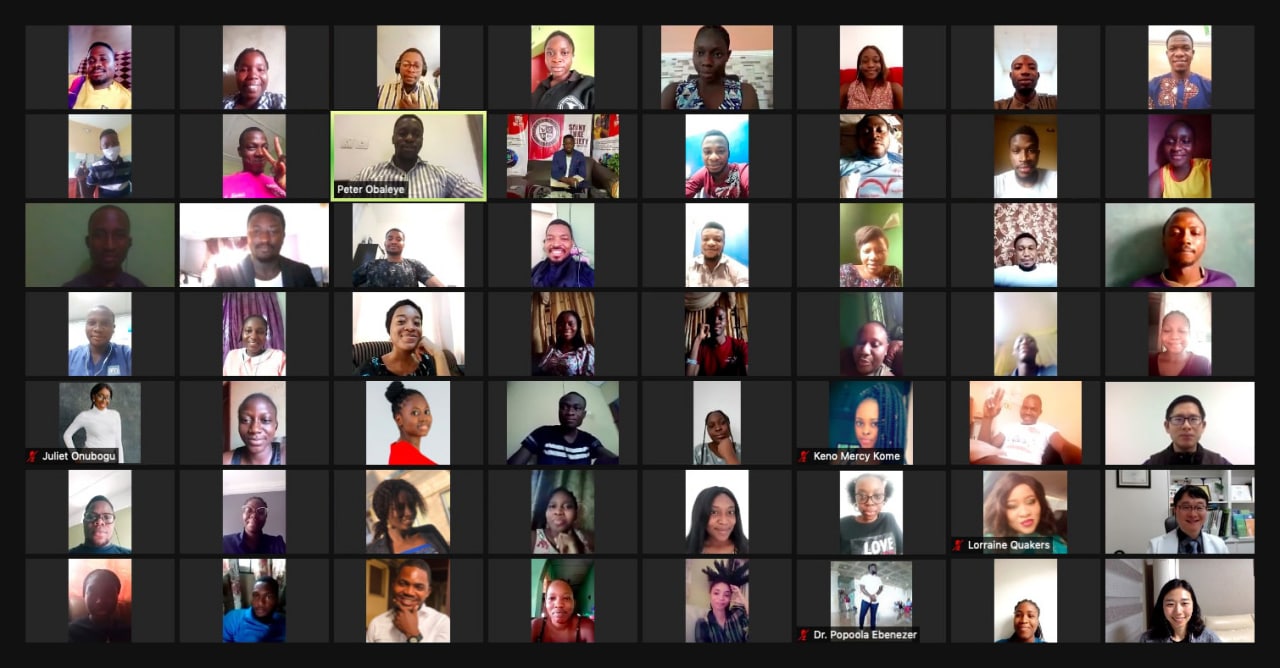 On April 9th, Saint Luke Society Africa conducted its very first online medical webinar in an effort to evangelize medical students in Africa with the theme of hypertension management and the conflict between faith and medicine in the medical field.
The event was promoted using the personal network of the current SLS members in Nigeria and Kenya, as well as on Instagram. Following the active promotion, over 100 participants including medical students and doctors joined the webinar from countries like Nigeria, the U.K, South Africa, Swiss, Ukraine, and Hungary.
The speakers for the webinar include Dr. Oduniyi Olufemi from Nigeria, Dr. Ellen Song from the U.S, and Dr. Joseph Lee from Korea. Each gave a lecture on the theme of the increased prevalence of hypertension, a complication of hypertension, and the conflict between faith and medicine respectively. The participants were very engaged by asking many questions at the end of each lecture and thanked the organizer for the opportunity.
The staff of SLS Africa who organized the webinar testified that it was a great success and miracle having considered that the average participation rate for such events in Africa is very low. To contain those who joined, SLS will send them follow-up emails including the certificate of attendance, SLS ministry book, and invitation to join the ministry. SLS Africa saw hope and great potential for mass evangelism and will continue to host such events. SLS Africa is requesting prayer for the mission revival and its development.