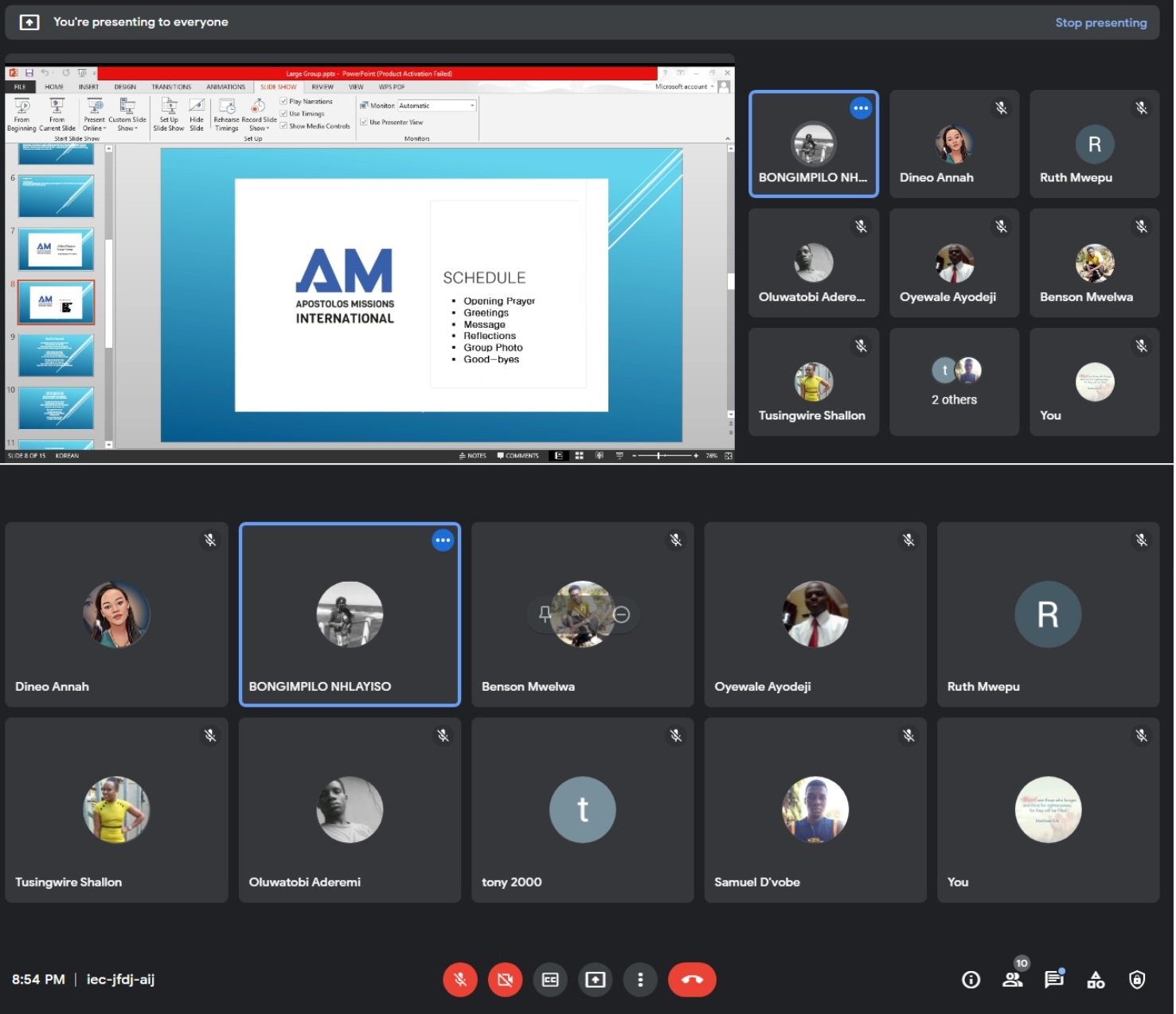 Africa chapter held the second Large group fellowship this Wednesday 9 of March. The attendance increased to 11 from the initial five from last week. Using the Sermon resource, Livingstone led to meditate on Rebirth leading to an overflowing grace from God while Nhle (South Africa) led the program.
 
Called to reflect on the message and check their life of faith again if they have all gone through rebirth, the members and non-members of the fellowship could realize once again the need to come to Jesus who once we meet begins to reorganize our lives so that we can begin a life newly in God.
 
One member said, "I pray I don't miss even one. To fellowship together is always graceful". Another newcomer said that "I have never experienced any meeting online like this before, the message, the grace, the reflections and the liveliness of the meeting is amazing. I thank God that I was invited and I look forward to the next week's". 
 
Those in attendance joined from South Africa, Uganda, Nigeria, and Zambia. Africa hopes and prays for attendance to increase to 40 people by the end of the month. It is a plan for this program to be used as one of the evangelism tools to meet new students as well as recover the hearts of the other members that were becoming cold.
Apostolos Missions Africa invites many youths and students at the university to join and rejoice together in fellowship in the Lords presence