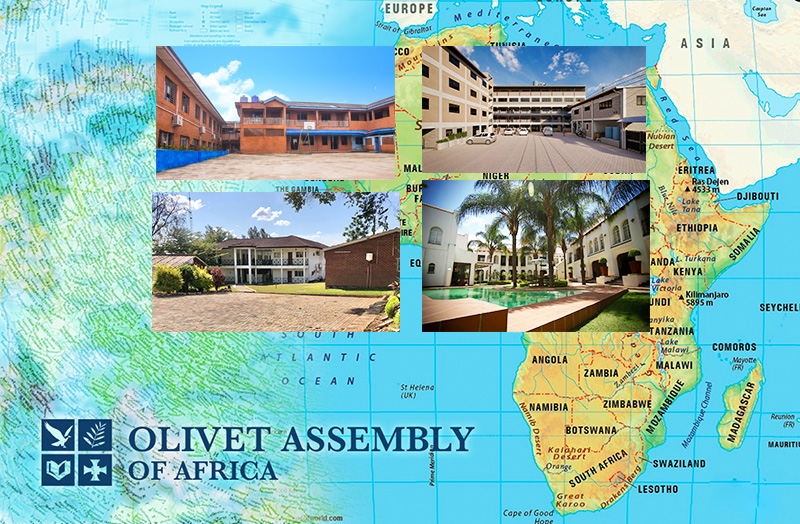 Africa leaders had a discussion about the February goals to pray together. The major prayer topics of Africa are; 1st) mission expansion of ministries and countries, 2nd) sentiment of OC's staff through online and evangelism.
Olivet Assembly of Africa(OAA) presented that they praying for the settlement of OCs of Africa with staff and registration of language school. They pray for OC EAF and GLC registration to invite goals. They praying for OC Zambia evangelism. They pray for 3 CMs and 12 RMs and set goals to find Cameroon, Ghana, DR Congo, Angola, Mozambique and Ethiopia's online evangelism. They will settle the OAc in Ndola and Kitwe as the school is started new academic year and praying to start carpentry school in Lusaka OC.
OF Africa raised online service numbers from 7-8 at the beginning of the month to 20-25 with newcomers. They keep praying to make 100 service numbers till the WGA of this year. They made the goal to add 10 stable members in February and will work together with new leaders of YD, Jubilee, and SLS. YD is trying to elect a leader from Nigeria and will train him from OC Nigeria. Jubilee is trying to raise a sister from Uganda and SLS is electing a teacher from Nigeria among the member.
OA Zambia trying to achieve 1500 contracts in January and made 2000 contacts goal for February. They have 11 new bible students and will make new 24 members in February that goes to retreat plan at the end of February. Gratia church members have increased Sunday attendance from 6 to 11 January but Revival church attendance is decreased from 25 to 15 members due to leadership issues. They will focus on street evangelism to connect online evangelism.
OA Kenya got 3 new bible study students. Evangelism is not active yet and they planning to go to the area of the OC EAF to get some students. They pray for 24 Sunday Service attendance. OC EAF praying for the approval of the document and campaign for the payment.