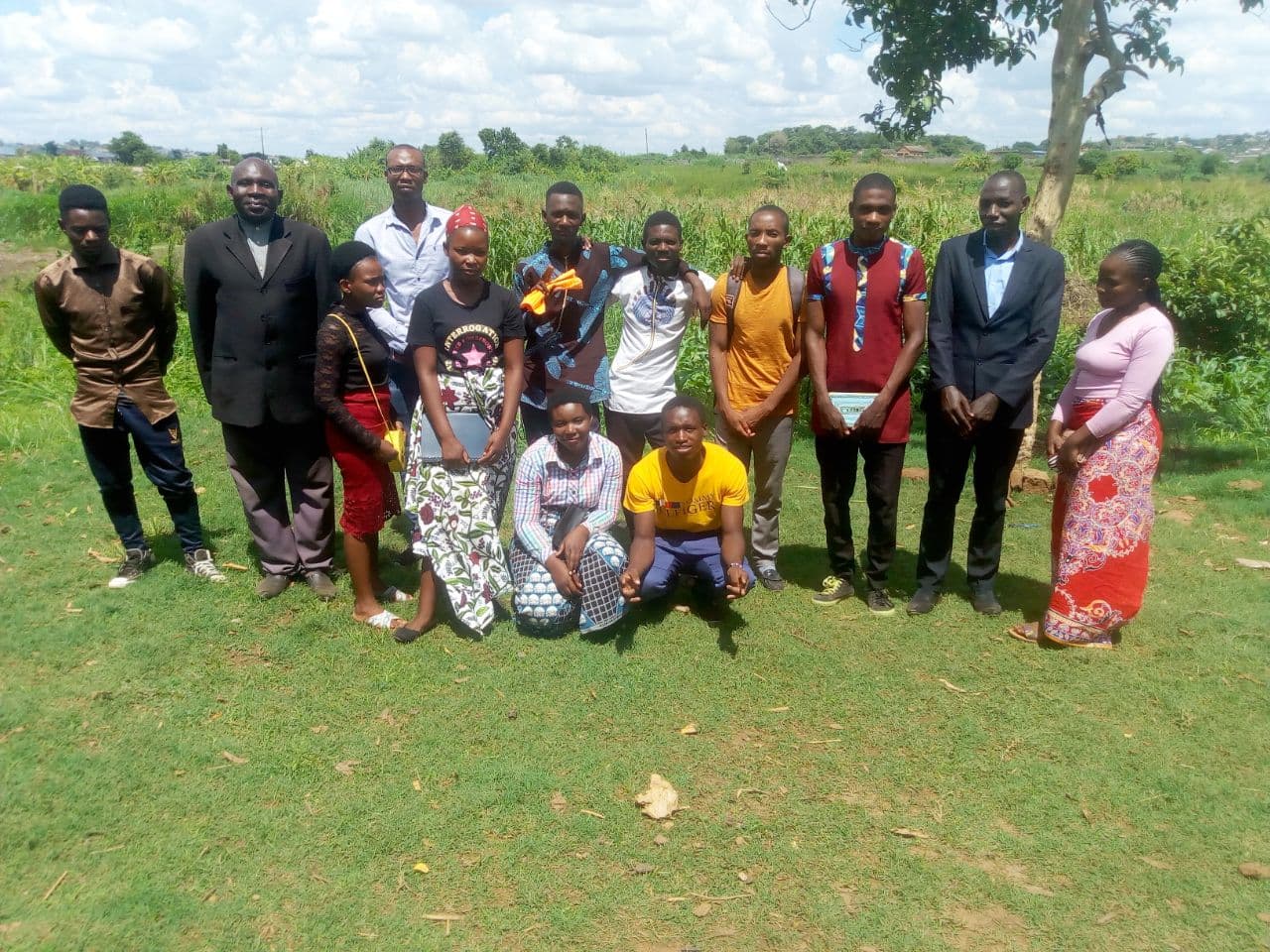 On 28th November 2021, Ndola Revival church held a Sunday service which 18 people attended. Pastor Bwalya shared the Bible study from the book of Mark 16:24 titled, 'Deny yourself,' and the main sermon was given by Pastor Livingstone from Matthew 28:18 about 'love.'
During the bible study, P. Bwalya shared that, Peter began to say to Jesus, we have left all our properties, and we have followed you. And Jesus answered and said, "Verily I say unto you, there is no man that hath left house, or brethren, or sisters, or father, or mother, or wife, or children, or lands, for my sake, and the gospel's, but he shall receive a hundredfold now in this time, houses, and brethren, and sisters, and mothers, and children, and lands, with persecutions; and in the world to come eternal life." In Christ Jesus, there is power and spiritual riches.
During the sermon, Pastor Livingstone shared that, Jesus came and spoke unto them, saying, all power is given unto me in heaven and on earth. Go and teach all nations, baptizing them in the name of the Father, and of the Son, and the Holy Ghost.
The works which we have today are to teach the Gospel to every man in this world and to tell people to observe all things whatsoever Jesus has commanded us to do. If we have love, that is when we can share the Gospel with other people. True love came from Jesus Christ.
After the service, P. Bwalya came up with a plan to make the floor in the church to reduce the dust and to fill up all the spaces which were remained in the church. Some members promised the church some offerings and some people are going to buy some pockets of cement for the church floor.