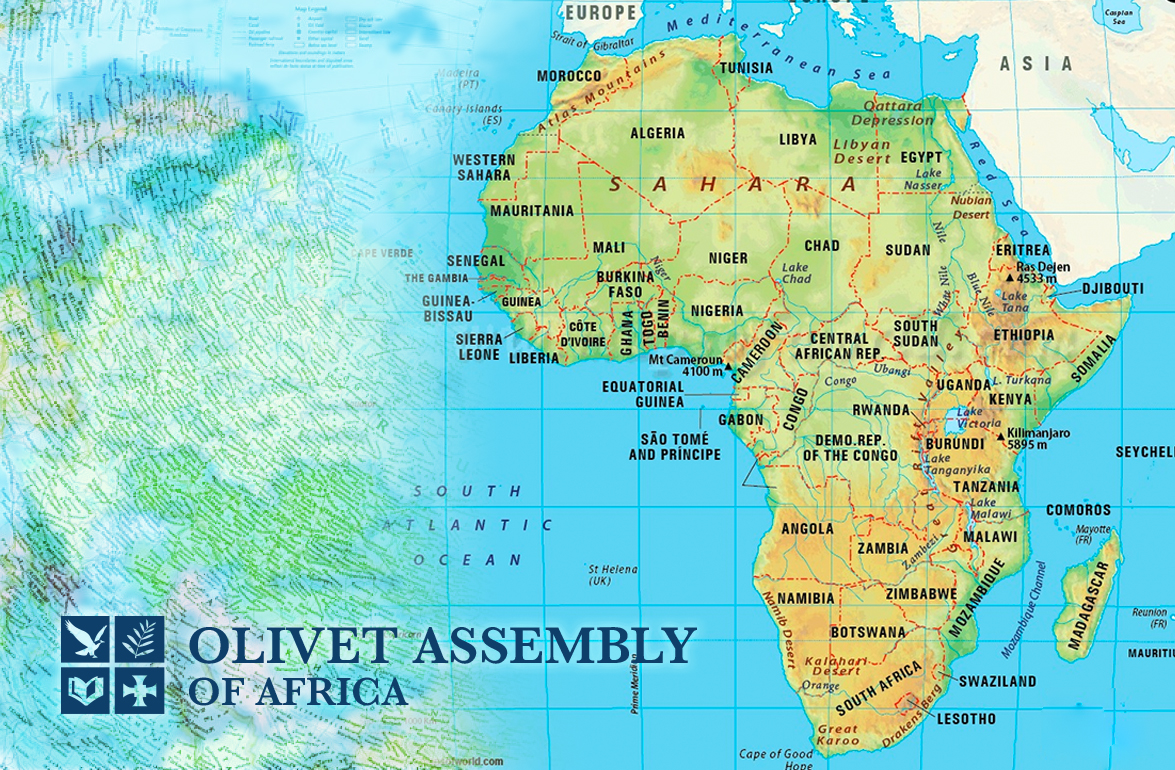 Africa leaders found ways to train leaders in discipleship as well to overcome the temptations like Jesus as a son of God. Olivet Assembly of Africa (OAA) shared the message of Sunday Service of World Olivet Center from Matthew 4:23 and Luke 9:57-62. Since Africa has 4 Olivet Centers, we should devote ourselves to reading, preaching, and to teaching leaders.
The beginning of the faith is always tempted by foods, materials, and money. The first temptation of Jesus was bread when he was hungry. The temptation point is 'if you are the Son of God' and this temptation is the same to all Christians. The people who live in the poverty are easy to be tempted by money unless they have spiritual richness in Christ-like Peter of Act 3:6.
The second challenge is lineage and physical family-centered life. The person who starts the way of faith needs to know how to overcome the physical family only or the things of the first dimension like God said to Abraham to leave the country and, family and the father's house. Disciples also left their boat, net, and their father. Christian leaders need to know how to love spiritual family more than physical family only.
The third 3rd temptation did not look back but go straight for the works of God. Disciples need to keep hold of the task without ceasing. Africa leaders who received training of the OCs will have the clear teaching of discipleship.