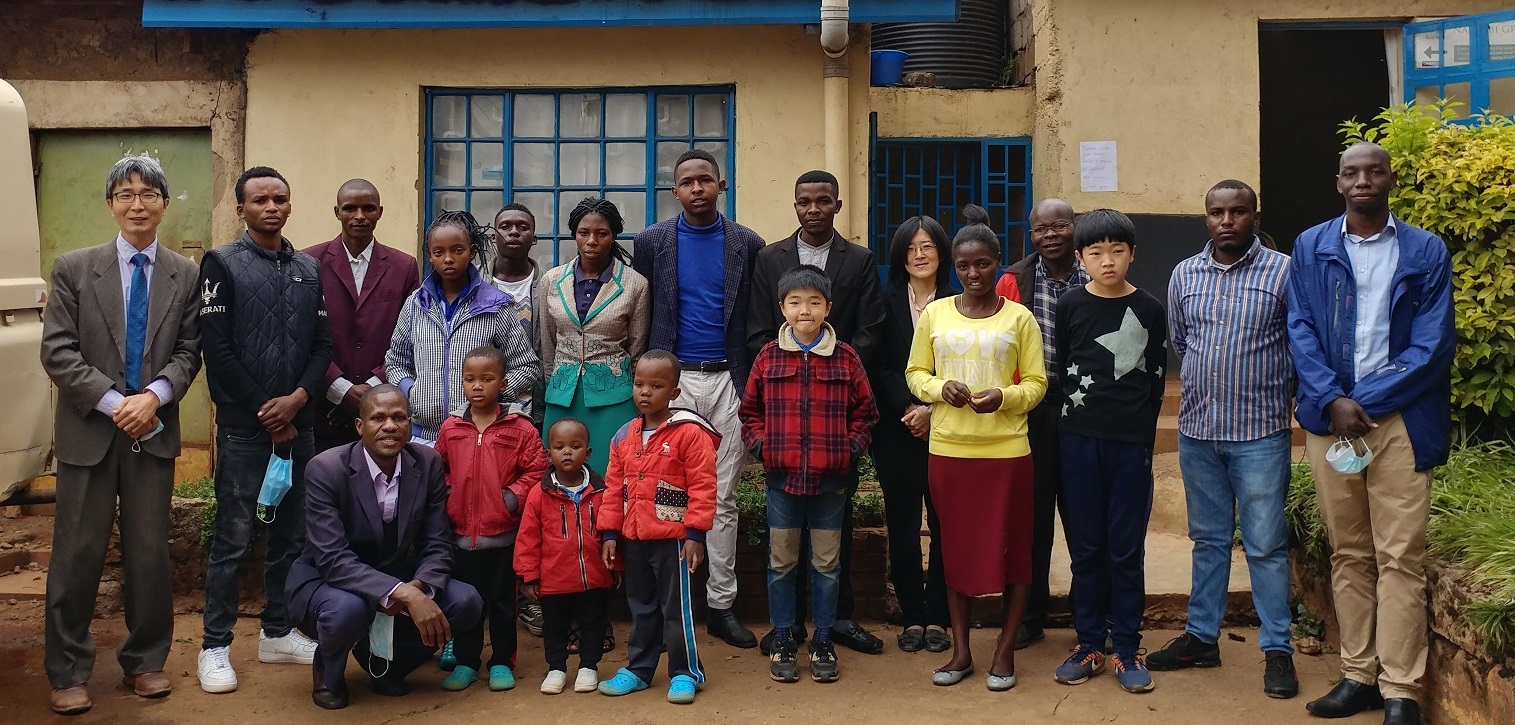 During a Sunday Service of June 20th, Nairobi Gratia Church received three visitors (Moses, Benson, and Mark). Two people (one long-time member brother Thomas, and newly joined sister Sheila) recommitted their life to God after listening to the Sermon.
As the preacher of the day I.P Livingstone emphasized on 2 Corinthians 7:1 "Therefore, since we have these promises, dear friends, let us purify ourselves from everything that contaminates body and spirit, perfecting holiness out of reverence for God." he called the Church to come out of the world, coming out of the life and begin to live a holy life before God according to God's Word in
Ezekiel 20: 41 "I will accept you as fragrant incense when I bring you out from the nations and gather you from the countries where you have been scattered, and I will be proved holy through you in the sight of the nations".
"God is saying that our lives are mixed up with the world so we need to come out, we need to flee and run for our lives. If we don't run we will be caught up in God's anger. But as we come out will receive us and gather us together as His children and he will be our Father", he explained.
After the Sermon brother Thomas and sister, Sheila found it in their heart a need to repent and renew their relationship with God and the Church prayed with and for them.
The Church was also blessed by the coming of brother Moses at the invitation of the Church misters. Brother Benson and Mark who came a long time ago, was by the guidance of God and the Holy Spirit also joined the service.
Three brothers (George and Silas both students and Mr. George, a primary school teacher) continue to join the service regularly. The Church leaders are praying and preparing a Bible study program due to their busy school schedules to support their growth in faith and live unto God.