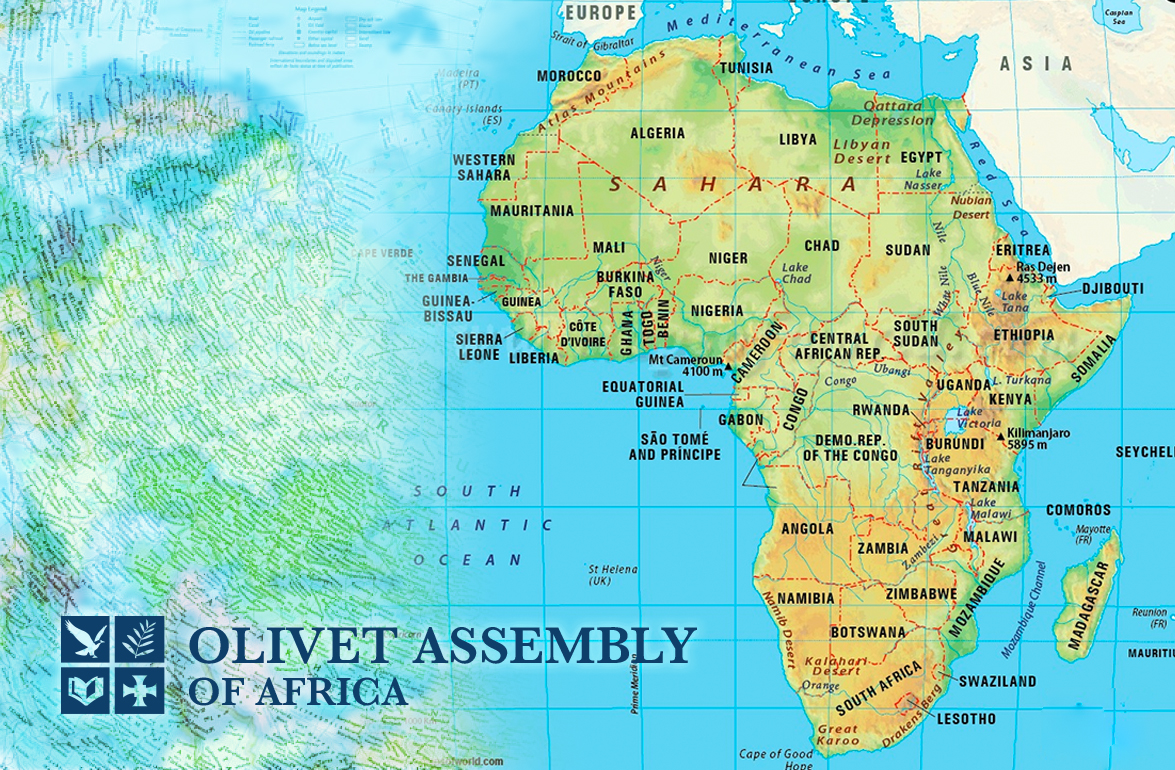 Africa leaders are moving forward to M40 countries through online evangelism. OF Africa focusing on Cyber fellowship to break through G20 and M40. Olivet High School(OHS) taking an opportunity to study the bible with students while the schools are closing due to lock-down.
Olivet Assembly of Africa(OAA) preparing M40 chart for the registration and website and members status of bible studies toward M40. They focusing on the Nigeria visa and Online bible study to raise one of South African and two Zambia youth leaders. They support documents of visas to invite a missionary from Korea to South Africa. OC EAF staff are delay to come to Kenya because of the lockdown of COVID-19.
Olivet Fellowship Africa(OFA) had a discussion with the General Secretary of Jubilee to set up Jubilee in Africa. Africa leaders are participating Jubilee Virtual Choir last week. They held a prayer meeting and had discussions for the Sunday program that how to make it more effective growth of the fellowship program.
AM Africa and YEF Africa working toward filling G20 and M40 countries. YEF Africa is using social media applying three languages, English, French, and Portuguese to reach others. They trying to edit websites works that fulfilling photos and update articles. They focus on a bible study for Mozambique, Ghana, South Africa, and Kenya members.
AM Africa is creating Social media for each of the M40 nations for easy evangelism. They had a discussion for network expansion with AMI General Secretary Pastor Alma with Africa leaders. They evangelize online focusing on South Africa, Nigeria, Kenya, and Congo, and received only 1 potential Bible student last week.
Olivet High School(OHS) Zambia taking a break-term for 21 days due to the lockdown of Pandemic. OHS Kitwe planned to start a bible study program with 10 students. OHS Ndola is operating Grade 9 and 12 for the examination and Revival church inviting students to the bible study program for this breaking term.
Kenya Gratia church received sister Sheila and Pastor Jane was teaching her 4 spiritual laws and starting the book of Romans. She is attending the morning service.
Zambia Emmanuel Church starting an intensive bible study on Saturday and Sunday to study the book of Genesis together. They invite 3 members to study together.
Zambia Revival church leaders trying to fulfill Committed Membership Standard of words of God from OHS and Sister's guest room. The inviting OHS students for 21 days of breaking of the school.
YEF Zambia teaching one sister to give membership. They made a plan to make 3 times evangelism and 3 times so of bible study and 1 time of prayer meeting together.