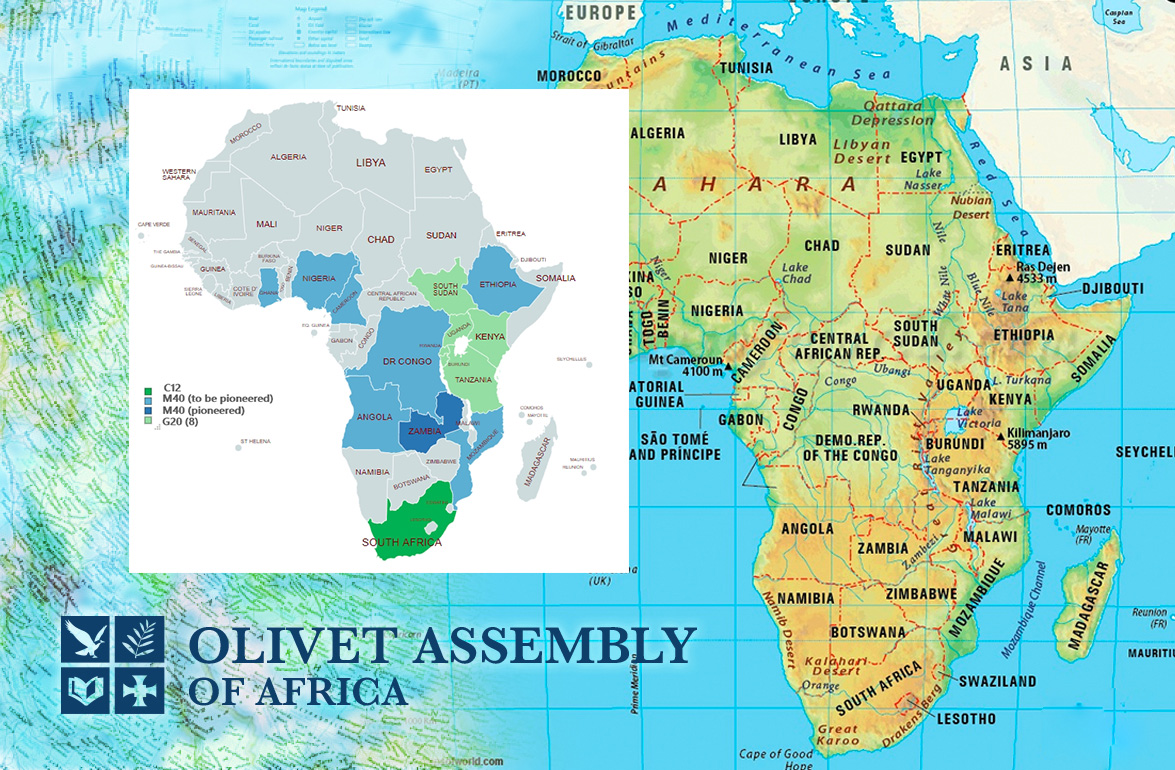 Africa leaders focusing on bible study and evangelism. Three leaders shared the status of Africa's mission from each ministry from the weekly conference. Olivet Assembly of Africa(OAA) shared reading, preaching, and teaching the doctrine.
OAA emphasized finding a good bible teacher for each ministry and follow up the bible study course of Membership for the leaders.
The leaders are encouraged to be academic through Olivet Seminary and Olivet Theological College and Seminary. They received guidance to teach the 'gospel' and 'bible study'. So that the church needs to standing firm on the foundation of the rock who is Jesus Christ.
Zambia intern pastor(I.P.) James Kunda gave thanks to God's Nigeria mission journey and asked prayer for the successful mission journey.
I.P. Joanna also shared a testimony of teaching the bible study that she is learning and growing when she is teaching the members. The beginning was not easy but teaching becoming easier when the grace of God coming.
OF Africa I.P Livingstone shared the direction of evangelism and online bible study status of AM YEF OTM to break through M40 countries. He introduced teaching the listeners by phase to improve membership to bear fruit of ministries. He presented testimonies of listeners. Members received the grace as he showed hope of the online bible study.