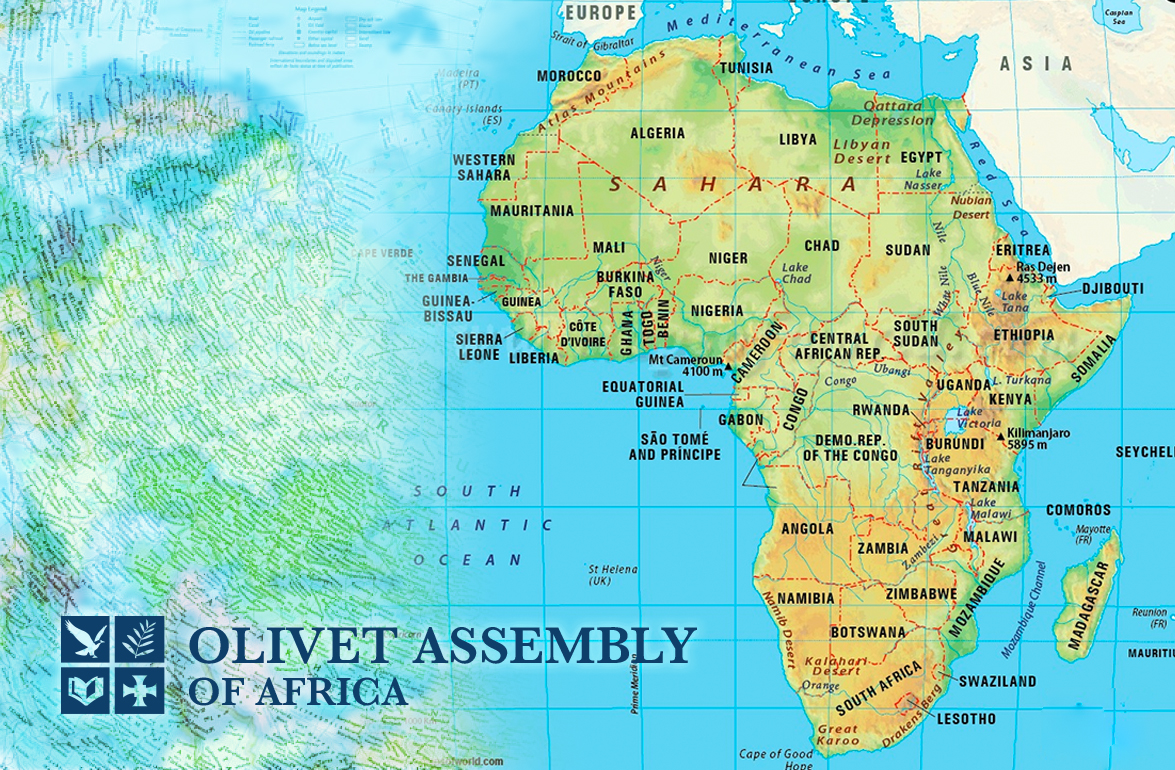 Africa leaders held a conference and shared an evangelism plan for Pentecost. Olivet Assembly of Africa(OAA) shared the message of Peter's sermon of Act chapter 4. They shared encouraged evangelism and prayer toward Pentecost.
OAA reported that they electing two staff of the Eastern Africa Federation(EAF) OC and they had a conference with them. They showed their heart of dedication for the mission with thanksgiving hearts. OAA finished one subject of the online lesson with a South Africa sister and they will connect her to AM Africa to expand their network. Olivet High School(OHS) two schools are opened from this week for 2nd term of thee.
Olivet Fellowship Africa(OFA) made an online bible conference with 15 attendants and praying to set up leaders of EAF.
AM Africa keeps having two groups of bible study, Phase 2 for Romans. They took bible lessons 3 times a week and increasing street evangelism 4 hours per day.
Gratia church of Nairobi in Kenya received new visitors and they revised the timetable for Teen Mission two times a week. They made a goal to invite 3 people for the bible study.
Zambia church leaders held a meeting to re-organized the shepherding system. They separated two groups for the members who are listening to the words of God. They will make 'disciple' and 'lamb' give different of taking care. They will make a management card for each member. Revival church and Gratia(21) church increased the number 3 and 2 more last week.