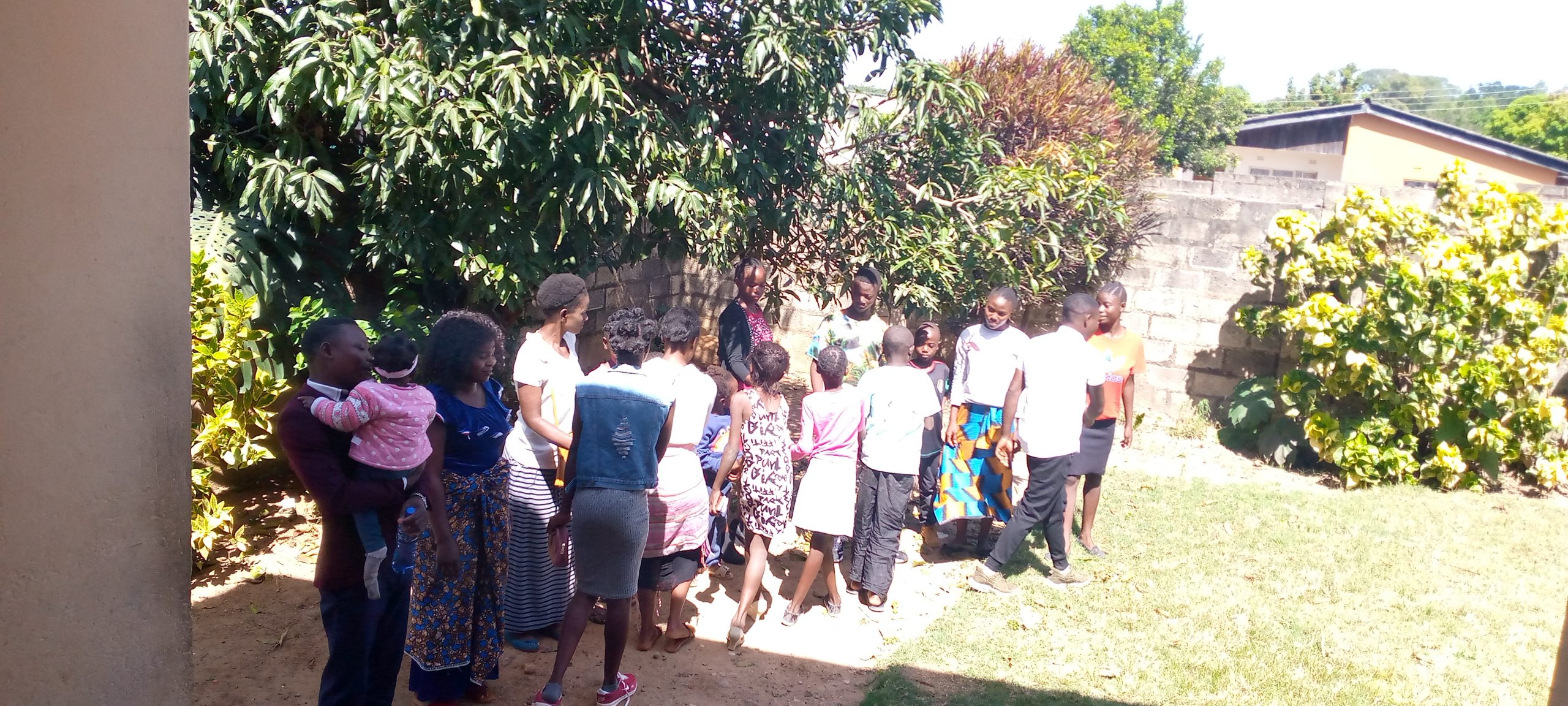 On 9th May, 21 people including 5 OHS students and 2 visitors joined to Kitwe Gratia church Sunday service. The main message was shared by Intern Pastor Peter from Romans 8:26.
Paul is talking about foreknowledge and predestination. Those who have experienced God's grace confess that 'God's grace came down on me so that I was able to listen to the Gospel to believe in Jesus'. It is not that when the Gospel comes to you, everyone is able to listen and believe it.
In Acts 28, the apostle talks about 'the mystery of disbelief.' The mystery of disbelief is that even though many people in the world have eyes and ears, they still do not see nor hear. But we have heard the Words of God, and this has given us faith; this is the grace. We know that there is 'prevenient grace' that was given to us in advance. The prevenient grace is 'foreknowledge and predestination.' So, Paul is now emphasizing that God called those whom He foreknew.
The apostle probably applied this to himself. He was a witness to the miserable death of Stephen; the first martyr, who was stoned to death. Paul was the most reliable witness to the death of Stephen and was in charge of the clothes of those who witnessed Stephen's death. Dragged him out of the city and began to stone him. Meanwhile, the witnesses laid their coats at the feet of a young man named Saul (Acts 7:58).
He once was a terrible Christian persecutor. How much pain, self-condemnation, and despair did Paul feel when he looked at himself? 'Lord, why did you call a person like me?' How many times did Paul ask this question? How hard must it have been for him to stay strong and sustain himself? How many times must he have nearly fallen down looking at his shortcomings and problems? However, Paul did not fall. He realized that even if he had this serious evil and insufficiency inside of him, God foreknew, predestined, and still called him. This is the grace of God. The conviction of predestination in Paul makes the doctrine of grace perfect.
Kitwe Gratia church is planning to hold a program of teaching the registered members, and register many more students into the church.