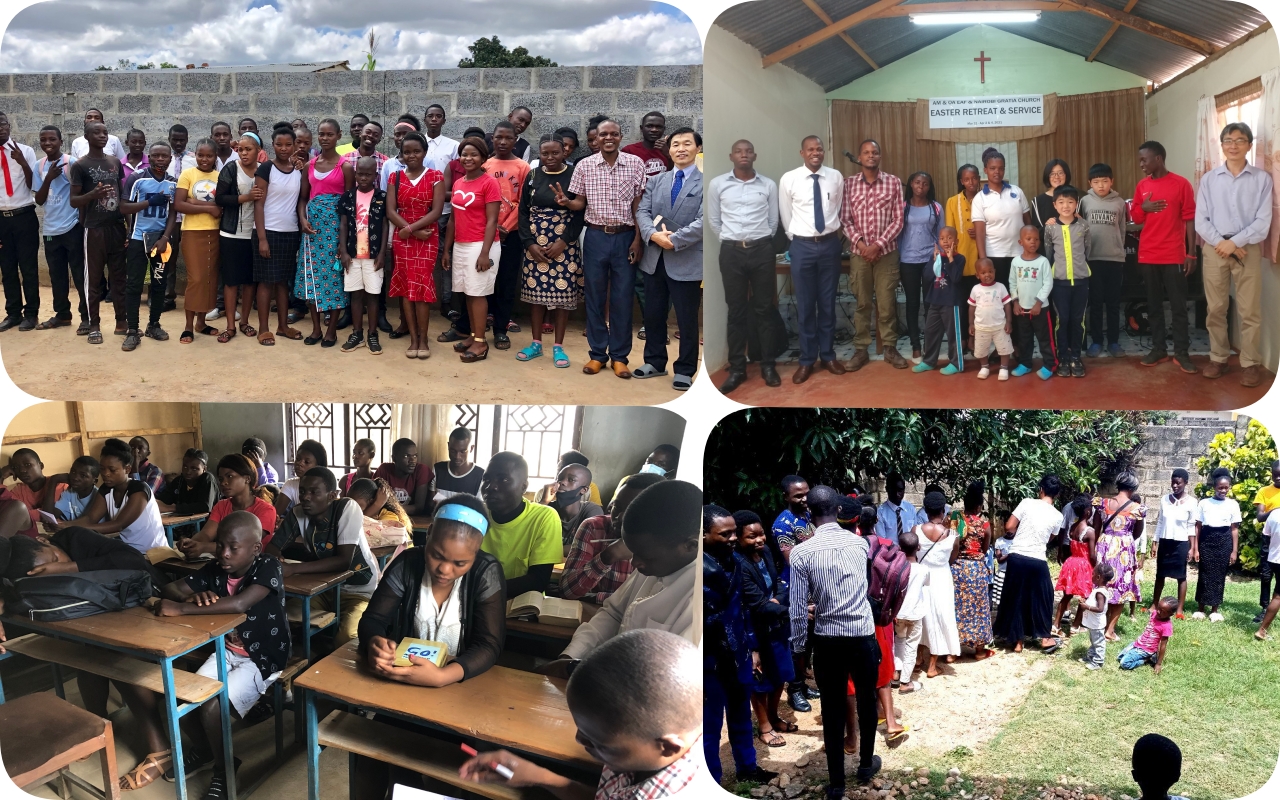 Africa held gracious Easter Services from Kenya and Zambia and through online service.
Kenya Gratia church finished Easter Retreat and shared the message of Resurrection of Jesus and will of God through it. They had Holy Communion to remember Jesus' sacrifice for the sinners.
Zambia Revival Church shared the message of disciples who see the resurrected Jesus after their eyes were opened from Luke 24. Revival Church continued the Easter Retreat and they will finish it on Monday. They meditated about two stories of the resurrection of women and two disciples who go to Emmaus.
Zambia Gratia church shared 'He has risen' from John 20 and 26 members joined the Service and Easter Retreat.
YEF Africa shared an online streaming service for the Easter services to the members of Africa.