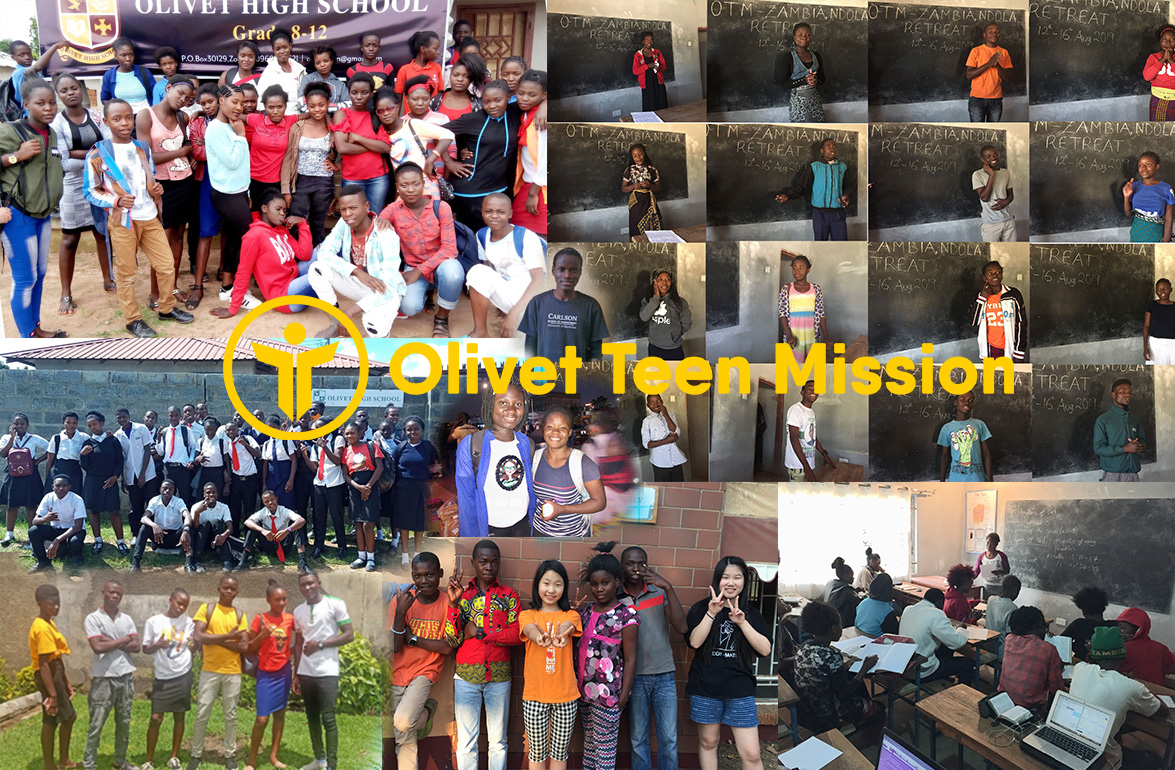 Africa elected Olivet Teem Ministry(OTM) Zambia leaders from Olivet High School(OHS) and they joining to Olivet Fellowships(OF) Africa conference. They organized an intern for OTM Africa communication with OTM International and Zambia will elect 3 chapters leader soon with OHS students.
OA(Olivet Assembly) Zambia raised OTM national leader, Matthew(Grade 12, Ndola) one Ndola chapter leader, Mary (Grade 10, Ndola) from Olivet High School(OHS), and OA Africa raised intern, Christal(G 8 in Lusaka) staff of OTM Africa for communication with OTM international.
They will elect one more chapter leader from Kitewe. Gratia church pastor Peter said, he will elect a leader after finish the lessons of Romans to OHS students. He said, "All the students coming to the church service and there is a potential leader already". He expects all the students join to OTM.
Matthew started to join to OF(Olivet Fellowships) Africa weekly conference and he is presenting the plan and goals of OTM. He said "it was graceful to join the meeting" and "I will visit the other schools for OTM". OTM Ndola chapter leader Mary will receive 3 months of training for communication and report. Intern Christal will update news to the website and connect to OTM international.