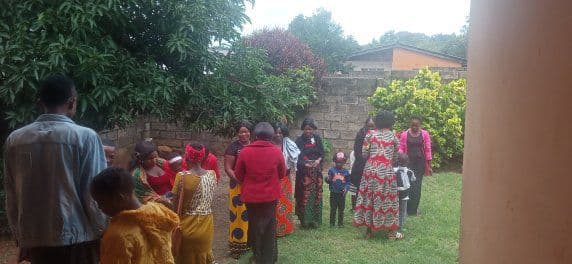 On the 7th of March, 22 people including 3 students of OHS Ray and Annie attended the service on Sunday and intern pastor Peter shared the Word of God about the prayer of righteousness from James 5:15-17.
Prayer is the way people communicate to God it's a dialogue. There are so many prayers that people pray, but not all prayers can be answered because we don't know how to pray and what to ask for. Most of the time we ask for our motives and wrong desires, not for the Kingdom of God. The Bible is teaching us that those who are led by the Holy Spirit are the Sons of God and those who accept Him are the Sons of God, therefore, the Holy Spirit always prays for us.
How can a man born of woman be righteous before God? The Bible gives answers that through the Gospel of Jesus Christ when we believe and accept him as our Lord and Saviour by faith we can make righteous apart from our works. Therefore, when we pray for the Kingdom of God and save His people by preaching the Gospel of Jesus Christ to them, then our prayers can be answered by God through faith.