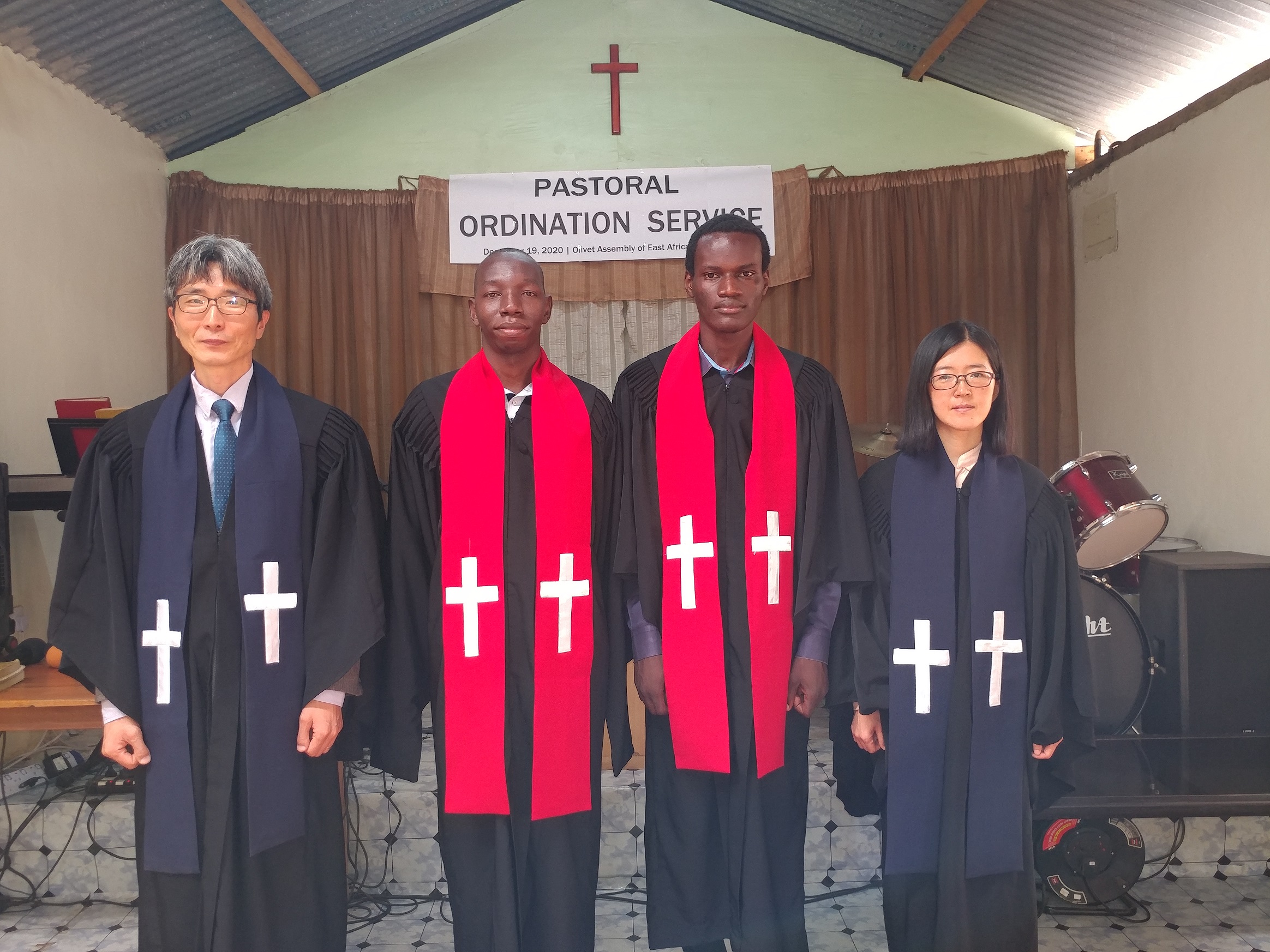 The East African Federation (EAF) opens new doors for the local church to arise with the ordination service of two Intern Pastors, Livingstone Walter Omara, and Luke Walter Omondi Gor, on December 19th. The service took place with other leaders in Africa, joining online full of joy and overflowing grace of God.
The historical moment of setting up two Intern Pastors in Kenya was witnessed by all the leaders in Africa online. Intern Pastor Livingstone, though is Ugandan but came to Nairobi about a month ago and began to serve AM Africa and help Nairobi Gratia Church. After being ordained, he will serve as Nairobi Gratia Church as the main pastor, along with leading AM Africa.
Intern Pastor Luke has been serving for YEF Kenya till now; however, he would begin to serve Saint Luke Society (SLS) following the major he studied. Both were surprised and received the pastoral ordination with trembling hearts with gratitude before God. Intern pastor Luke mentioned that his dream has been realized more quickly than expected. Intern pastor Livingstone, though initially afraid, now feels that this is a great blessing for him.
With the Africa mission being led by native leaders and missionaries first from Zambia will have distinct advantages already accustomed to local languages, cultures, and religions. First, they come from the same place as those they minister to, second is knowing the languages of the ethnic groups around them. Lastly, they are familiar with local customs, lifestyles, and religions.
Africa leaders expect to see further growth in the continent with native leaders leading churches that are self-governing, self-supporting in the forms and styles which are contextual to the people. Establishing a strong national leadership in place in Africa will become more effective in multiplying not only leaders but also believers and churches, and ultimately church-planting movements.