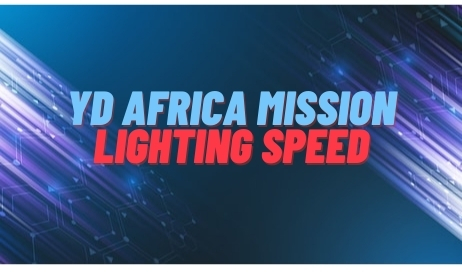 Olivet Assembly Africa decided to set up YD in their continent on Wednesday, and with lightning speed, they started their first YD group bible study on Friday and the second bible study on Saturday. They will have daily YD bible study Monday through Saturday.
The Africa YD Daily group bible studies were held on December 18th and 19th, Pastor James Lee served as the preacher. Newcomers who came from Nigeria, Ghana, Rwanda, and Zambia joined the bible study, and one Africa church ministers (inter pastors) participated as well. Pastor Matthew Li from YDHQ was invited to join the bible study also
Pastor James plans to lead students to study 4 spiritual laws first, after that Roman's explication will be taught for the process of membership according to the students' level of understanding and faith.
The bible study took place in a text message on Whatsapp, and all students joined the Bible study eagerly and passionately.
After attending this bible study, Pastor Matthew shared: "I feel thankful to God seeing young people from African countries studying the word of God so eagerly. Now it's time to open a prosperous mission era in Africa. With the sacrifice of African leaders, we hope YD leaders can be elected soon and 50 countries in Africa can be opened for YD mission."