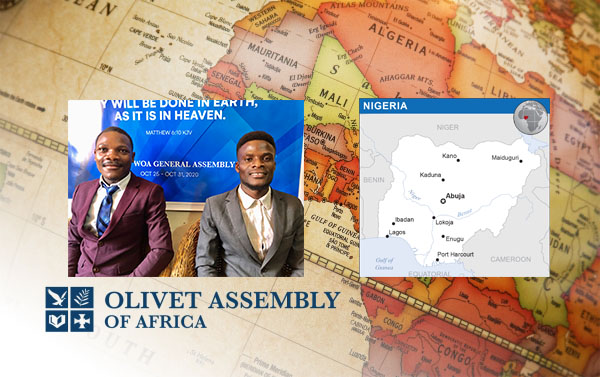 Olivet Assembly (OA) of Zambia, placing all of its efforts on the evangelism movement, has decided to dispatch two intern pastors as missionaries to Nigeria to set up Olivet Center (OC) for pioneering efforts. OA Africa aiming to fulfill their continental mission expansion plan within this year will assist in preparing the visas for the two missionaries.
Thus, the pioneering of Nigeria completes the mission hub network of Africa; the East in Kenya, the West in Nigeria, and the South in South Africa.
Nigeria is the most populous country in West Africa. Africa established OCs in South Africa, Kenya, and Zambia plans to acquire the OC in the1st week of December. It serves as a strategic foothold with the largest number of French-speaking countries in the world and network and provides strength to all the neighboring countries. Lagos, the capital city of Nigeria, is a thriving 'world city' with a strong financial, economic base.
Two intern pastors are Peter Mussonda and James Kunda, ordained and pioneering two cities of Zambia. Let us pray that Nigeria to catch the fire of evangelism through the footsteps of the previous missionaries.