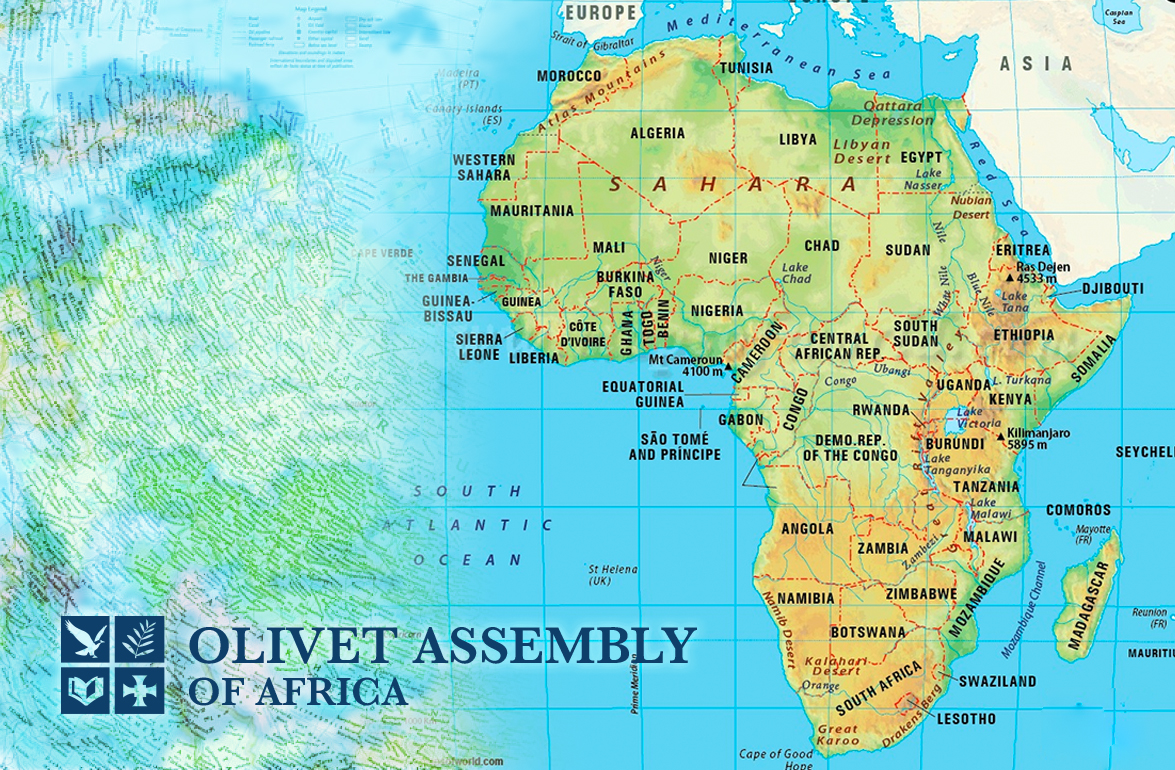 Africa leaders held a conference and shared the prayer topic for the School in Kenya and online evangelism and retreat plans. Olivet Assembly of Africa(OAA) shared the message to do the best to keep the promise of this year for the remaining 40 days. Africa leaders are praying for making a great development for the Eastern Africa mission through the school.
OAA received Olivet Seminary in Mozambique(www.olivetseminary.edu.mz) for Portuguese. Pastor Aquila's family arrived 18th and missionary Zhouli went back to China for two months to deliver his family. They prepare for the Christmas retreat for Zambia leaders(22-25th), and the University of Zambia and OHS. They will call the leaders to the mission house of OAA.
Kenya made a contract on Friday last week for the school and praying for great God's provision for the EAF mission. They will make Olivet Seminary, OTCS, OHS, and HTCS schools. Gratia Church had a bible study with two brothers for the book of Romans. They received two more brothers, Walter Odhiambo and George, to the Sunday Service and made a plan for the Christmas Retreat with 12 new members from 21-24th.
Zambia Emmanuel Church intern pastor James Kuna going to evangelism to the University of Zambia(UNZA). He made an online group for the fellowship and bible study program. He also learned the Romans from pastor James of OAA. Gratia church intern Peter is evangelizing Copper Belt University students and he re-organized the online group for the Romans bible study in order to make effective evangelism. Revival church intern Joanna raising 3 the teachers of the bible and encouraging church committee leaders for street evangelism.
Olivet High School made a goal to evangelize 70% of the students and electing 3 teachers from the students and they will build a temporary structure in the current building for one more classroom to receive new students. HTCS Zambia will restart as the leader of the church is changed and stopped for 3 weeks while they are transferring the leader of the school.
OF Africa and AM Africa reported by acting director Omara Walter. He organized YEF, AM OTM ministry leaders, and setting up the goal and plans. AM Africa collected brother Alberto from Angola(staying in China) and Sibongile from Zambia Eden university.
He organized Phase 1 and students are; Princela Ghana, Tamia Botswana, Emmanuel Ghana, Olawale Ayoola from Nigeria, Leona from Botswana. Theyt were in attendance as completed Dust and Spirit last week. He creates Uganda, Nigeria, and Namibia Social media platforms (Instagram) to support evangelism. He prays to grow Two Registered Chapter members, Alberthina, Emilia, and Keren of Namibia.
YEF Africa pastor Thomas moved for the Kenya school contract last week. They shared a vision to educate many young leaders. They made a plan to set the YEF Kisumu chapter in Kenya and praying for YEF Zambia and YEF Rwanda.