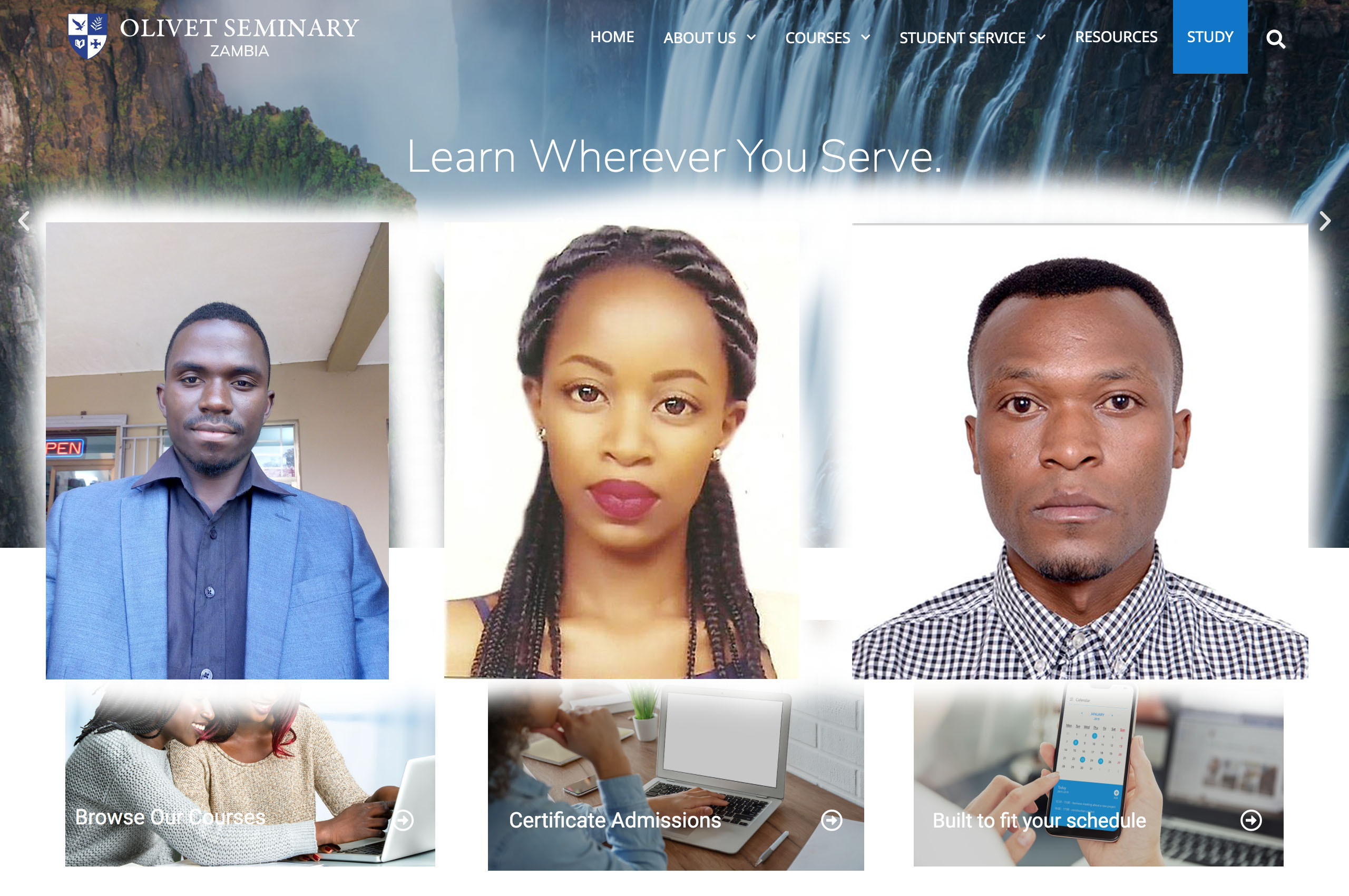 From Rwanda and Zambia, Olivet Seminary (OS) received 3 more students this week. Olivet Assembly of Africa (OAA) made a group for the bible study and they gave 2 weeks of Bible lessons together and led them to study themselves after they showing a desire to know the Word of God more.
Two students, Pierre (29) and Nadege (26), came from Rwanda and one student, Justine (26) came from the University of Zambia. They joined to Whatsapp group to study the bible first for two weeks and OAA introduced them to do self-study as they want to know the Word of God more.
Nadege shared the message that "I want to know more of the Word of God" and gave testimony that "I've never heard the pure gospel before." Pierre was trying to serve YEF Rwanda and joined the seminary again to serve God. Justine wants to be a minister as he is serving Chrisitan Fellowship at his university.