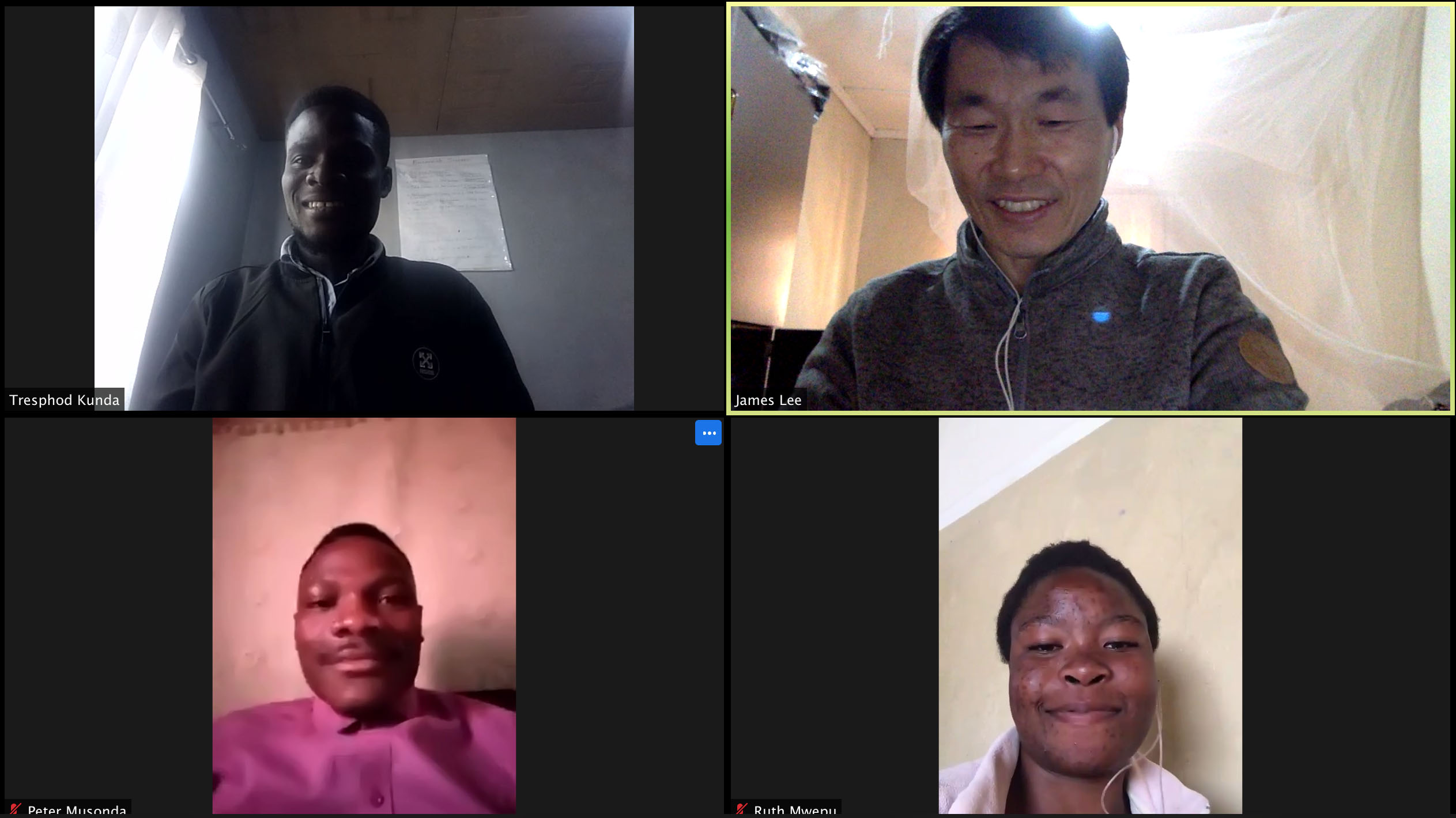 Olivet Assembly of Zambia(OAZM) had a conference and decided to focus on carpentry school and church construction. Zambia 4 leaders include intern pastors gathered and gave thanks to God for the dedication of Gratia church and retreat for youths and teens from Revival Church with Olivet High School(OHS) and Gratia Church. They decided to invite 3 leaders from Gratia church, and shared details of the construction plan.
OAZM decided to cancel the Zambia retreat at the beginning of October as World General Assembly is near in October. They will make another plan for the Christians for gathering. They shared to update Romans 8 chapters to update their lecture table. Also, the shared the message of the importance of Vernet to leave a record in the history.
Intern Peter Mussonda of Gratia church reported that they elected 3 leaders to send to Revival church to show the vision of OHS. One of the members is a teacher for 2ndary school and one member is a Youth leader among the three. The church leaders shared the idea to make a church place as soon as possible as the current church place landlord is not allowed to stay one more month.
Revival Church, intern James Kunda, shared for the plan of final negotiation for the land. He will visit the two landlords to buy the land near the church place. OAA gave guidance to prepare to make carpentry school within one month.
Emmanuel Church and YEF youth Center, intern Joanna, shared that she sent back Mary for OHS study after finish mission training. She keeps studying the book of Romans to master 8 chapters.