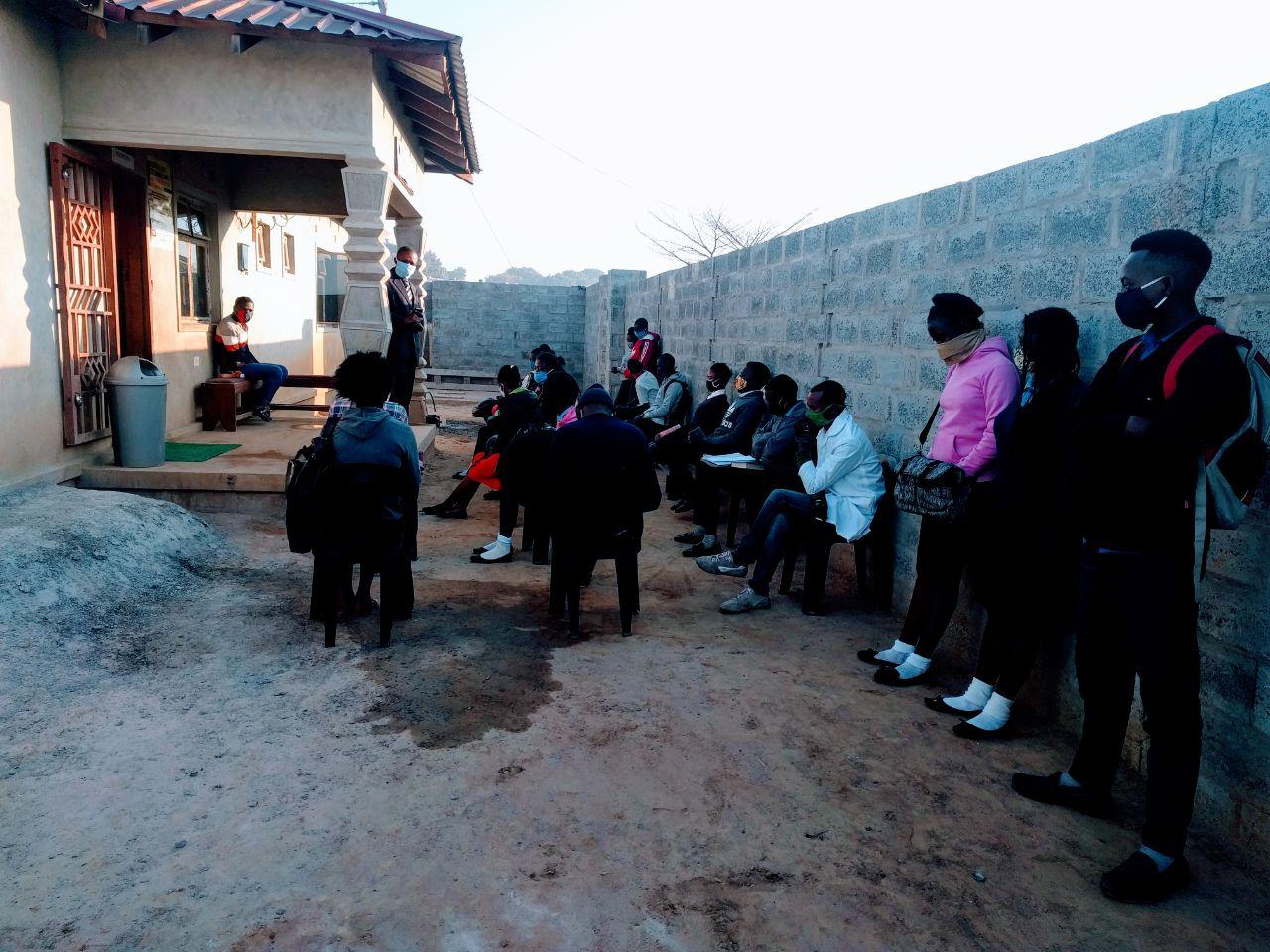 Olivet High School(OHS) staff, teachers, and students joined morning devotion. Attendance for a grade 9 was 21 students. The message shared by Tresphod in the book of Luke 15:11 about the parable of the lost son.
Brother Tresphod shared this message that Jesus went on and shared another parable. But teachers of the law were grumbling about Jesus as he ate food with outcasts.
He went in to say there was a man with two sons, the younger one said to his father give me my share of the property. His father divided his property between two sons, a few days ago son went on and sold his property and went away with the money.
One went to another country and wasted his money on senseless life. His money finished and became broke. He went out and found a job to take care of pigs. Later he realized about the wealth of his father and he decided to return to him.
Tresphod explained the son realized what he did was wrong, went back home, and then apologized that he was a sinner did not deserve to receive forgiveness. But when father saw his sons he received him with a warm heart and forgave him. He said God is always merciful to the sinners and ready to forgive our sins when one repents one's hearts.