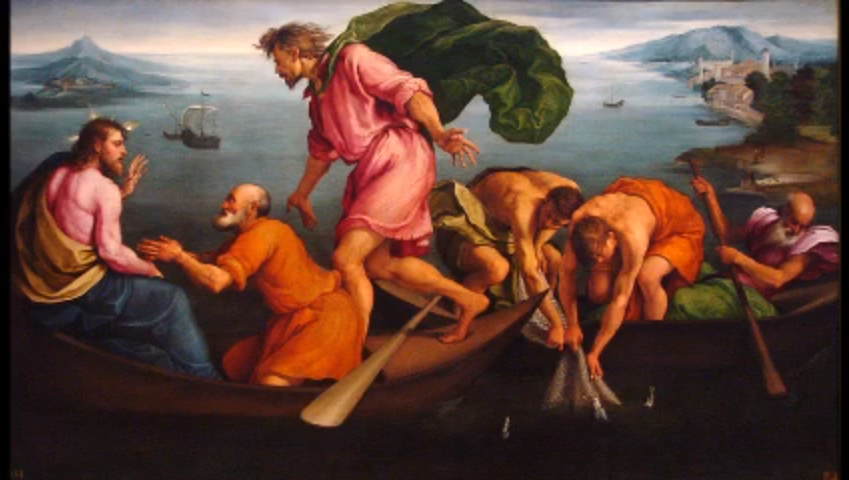 On April 26th Sunday, Gratia church had a Sunday service through online method. Pastor Thomas shared the message with the story of Jesus recovering his disciples' faith after his resurrection from John 21:1-17.
As the disciples' faith and hope were fading again after Jesus' resurrection, Jesus appeared once again and remining them the first meeting and first faith they had when they met Jesus at the lake in Luke 5:1-11. Jesus told Peter at that time to put the net into the deep water. Deep water is somewhere he doesn't know. Even though Peter was a professional fisherman, and he was not believeing in Jesus as Messaiah, he decided to obey Jesus. When Peter obeyed Jesus' instruction, he could experience abundance in life, and they started to follow Jesus with faith. What is deep water in our life? It is somehwere we don't know so that to obey this instruction in our lives, we need faith. Abraham was following God's instructions when he believed in God. (Gen 12:1-4) So he was greatly blessed and experienced God in his life. In today's scene, Jesus asked them to put the net on their right side, so that they could be reminded of the first meeting with Jesus a long time ago. Even though they were losing this first love and faith and denied Jesus before Jesus went to the Cross, Jesus visited them again and recovered their first love and faith. Also, God is finding us again when we lose our faith and fall to sin in the world to recover our faith once again. I hope we can experience this love of God as we believe and obey Him.
May God's unceasing love strengthen the people's faith so the weak people in faith through the difficult situation of the life can recover their first love and faith and follow God with obedience for the Kingdom of God.