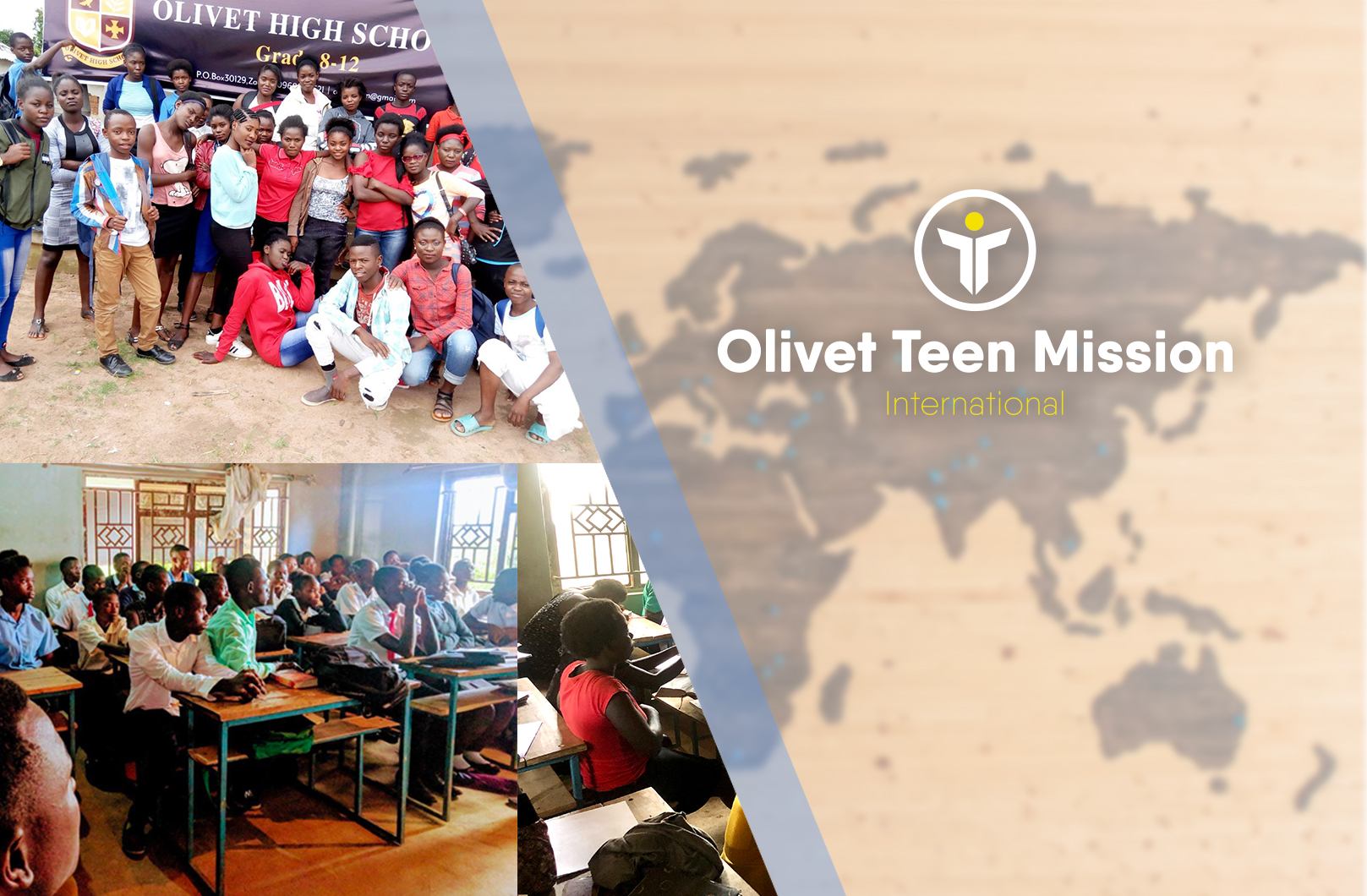 In a recent interview about the Olivet High School (OHS) in Africa, Pastor James Lee, General Secretary of Olivet Assembly Africa (OAA), shared that "Olivet Teen Mission (OTM) will be crucial for Africa's mission" and that "partnership with OTM will be fundamental for the development of OHS."
As was previously mentioned, the OHS began its first day of class on January 14th, 2019. Since then, the high school has shown tremendous growth in both quantity and quality. Students are actively attending the school and listening to the Word of God daily, thus, coming to know the true meaning and purpose of their lives and gaining a desire to work for the Kingdom of God.
Every day the students have morning devotionals and Bible studies.
When asked, what is the role that OTM plays within the OHS, the answer was that OTM will focus more on the spiritual side of the students. The OHS is a school for both education and mission. There will be education, Bible study, and fellowship within the school. While the OHS staff will focus on the academic side, the OTM leaders will target the mission and provide students the support needed in their path of faith.
Currently, the Olivet High School is administrating both roles in a more systematic way as this year more teachers were hired and the OTM leader, Tresphod Kunda, was appointed as the student dean of the school. His role will not only be to help students academically but also to manage and prepare extracurricular activities and teen fellowship.
Moreover, those who are OTM leaders will concentrate on teaching the Word to teenagers, managing Bible lectures and morning devotionals.
Conclusively, the school will remain as a school for pure education while OTM will guide the teens spiritually and help them grow in their relationship with Christ.
May much fruit be borne through the Olivet High School and may the partnership between the school and OTM become key to raise powerful leaders for the Kingdom of God.