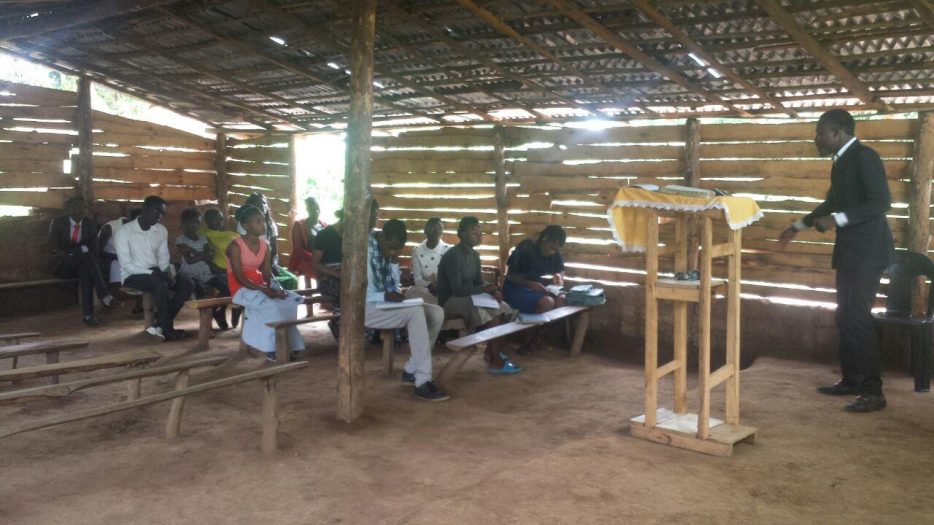 At the beginning of the month, 02/02/2020 Sunday, Nairobi Gratia church gave a Service. Children and teens were given their Service and they heard the message from Matthew 22:1-14 "Parable of the Wedding Banquet" God invited people to His Son's wedding banquet. Jesus is our husband who loves us so much, so we also need to love him and live according to His will. He wants us to be pure and clean through His blood He shared. We need to repent our sin so that Jesus can cleanse us and give us a clean heart.
At the main service, Pastor Thomas shared the message from Matthew 21: 33-46 "Parable of the Tenants". He said, "Our life is passing fast unless we realize it, we will consume recklessly." He said " This parable is talking about our life and the history of the Kingdom of God. God blessed us and entrusted His vineyard(Kingdom of God), so we shouldn't bear bad fruit or disobey God. As we give the good fruit to God, we can glorify God. Let us know the History which was happening in the past, and let us not repeat it again. Let us live bearing the good fruit in God." He also referred from the book of Deut 28:1-14, Isaiah 5:1-7.
After the service, the members were having time to share the grace they received from God. Risper shared "As the people of God, we need to live loving each other. If we don't love each other, we have no difference from the people in the world." David Charles said "I realized that we need to bear good fruits by evangelizing people" There was a newcomer called Abel and he said that "The service was good, I want to meditate the Word of God today at the house and I will attend the service as much as possible."
Revival Church in Zambia also held a Sunday service on February 2, 2020. The Church learned about perfect love. Love that gives identity to God's Children.
Benson taught from Mathew 5:43-45 and Gasto the Church leader preached from Ezekiel 37:1-6 explaining that "when we do not have the word of God we do not have life just like the dry bones", "our source of life is in the word of God", "just like a newborn baby cannot live without milk we also cannot live without the word of God". "this world is full of darkness and death", "but God sent His Word which became our source of life and light John 1:4", "the Lord told Ezekiel to prophesy to the dry bones", "and the Lord is telling us in Revelation 10 to prophecy again", "the word need to be prophesied again so that the dry bones can have life"