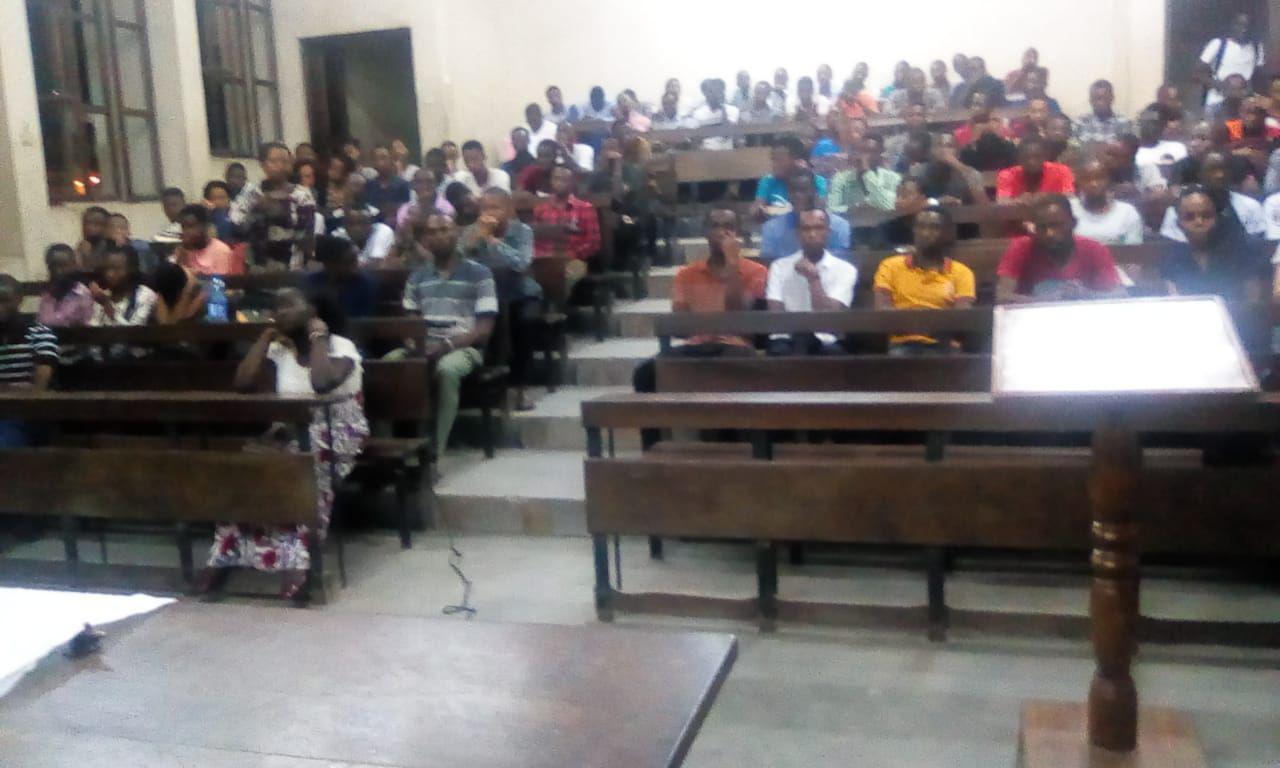 Emmanuel Church Tanzania leaders went to evangelize at Dar es Salaam University. 150 students listened to Gods Word. Youth ministries (AM, YEF & JUBILEE) introduced. Students were joyful to receive the great news. Leader received lot of grace. There is hope of establishment
On Wednesday from 5pm to 8:30pm we had a gathering at the prominent University of Dar es salaam and met with a hundred and fifty students whom we shared with the Word of God from Romans 1. It's really something great to thank God for. It is because of all His power to do this mission. Apostle Paul "I can do all things through him (Jesus Christ) who gives me strength".
We had been looking up to a day like this and God made it happen for us. The main purpose was to teach the word of God, to introduce the ministries and set up leaders. From Romans the church leader shared, "Paul realized that, the only way to be a true servant of Jesus Christ, is to follow his footsteps, being humble and submitting totally to the will of God, not holding anything that can distract our relationship with God. This is the humble heart that Paul is teaching all the Christians today.
This message was received very well, and many students were amazed to learn about this message, and they realized that being a Christian, it's not just having the name, "a Christian, but a heart like Christ".
The Church also introduced the ministries, YEF, AM, Jubilee ministries to the students. The vision, the mission and the statement of faith, especially for AM and Jubilee, because those are the ministries that students like a lot. More than 150 students attended, asking many questions like, what is Olivet Assembly, what is AM, Jubilee and YEF of which Anneth was able to explain well.
The Church plans to teach the students more the word of God and set up AM and Jubilee chapter leaders. We also want to make good relationship with many students from different universities, especially university of Dar es salaam so that we can invite them to Church for God's word.