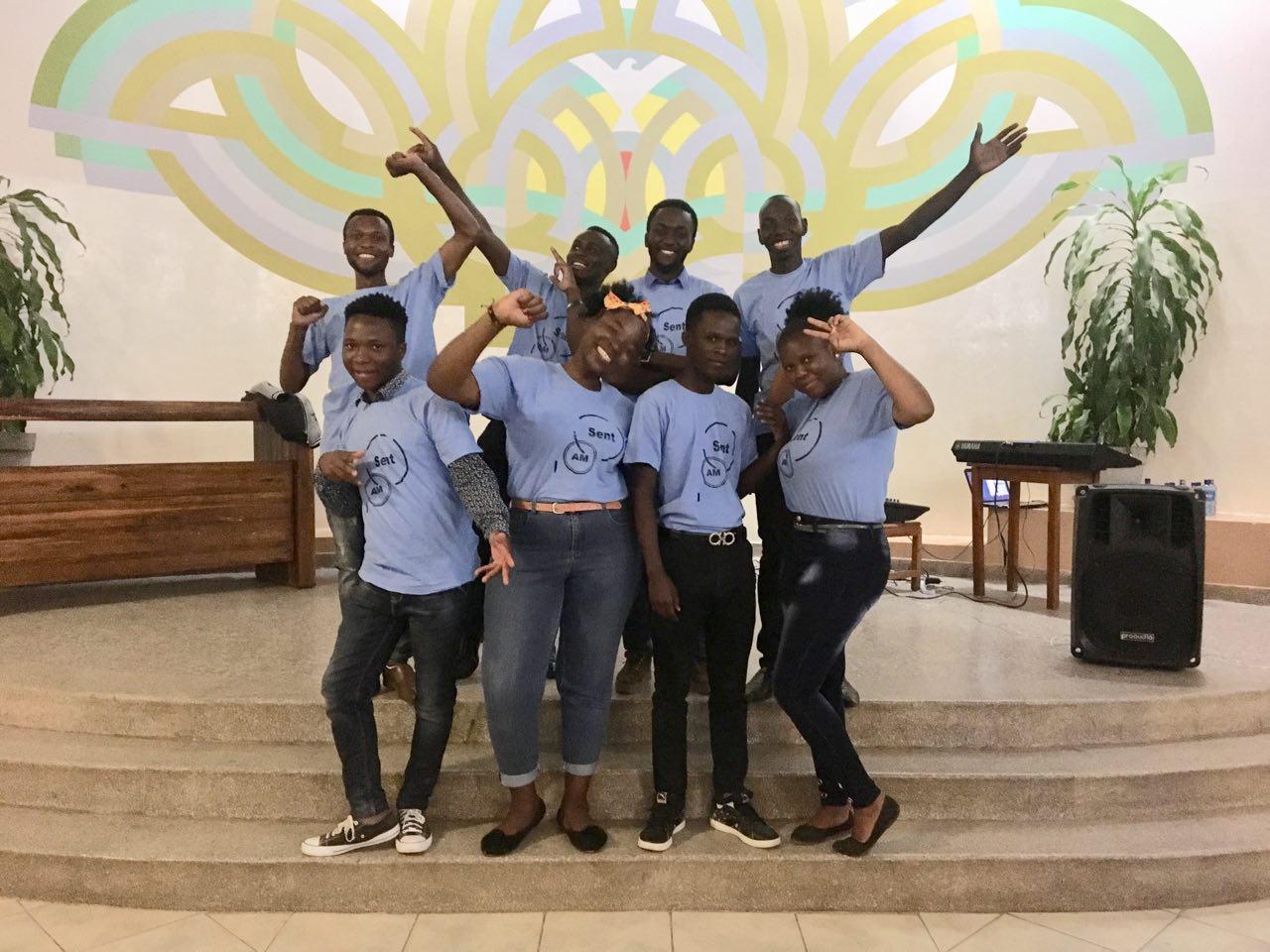 Apostolos Missions Africa established a first Campus/University Chapter fully registered and recognized by the institution in Zambia. The ministry at the University of Zambia held a dedication service on Saturday 19th October. Pastor James Lee shared the word of God from 2 Corinthians 4:5, "We preach not ourselves but Christ" to the students.
AM Africa for the past few months have been working to establish a new chapter at the University of Zambia. "God has really been good with us, today is a result of a 5 to 6 months journey since April". "We met very many students with many ups and downs and God was with us together for He fulfills His promise, He said, go proclaim the Gospel and I will be with you (Mathew 28:19-20)".
During the Service, missionary James Lee was invited and he gave the sermon from the book of 2 Corinthians 4:5, "For we preach not ourselves, but Christ Jesus the Lord; and ourselves your servants for Jesus' sake" (KJV). He taught, cautioned and preached about what needs to be done. We need to understand the meaning of the Cross, he said, giving a reference to the cross standing outside the Chapel (very big in size).
"Jesus death was Gods will but also we need to understand that He was killed. Jesus was killed, for what and by who?", he explained giving deeper explanations as to why it is important to know the meaning of the cross and for what reason we have to preach Jesus not ourselves. "We have to make Christ known", he stated.
One student who heard missionary James preach before the day gave a testimony of how importance he realized the day was after hearing him preach. "I have never heard Pastor James Preach this way before, he really wanted us to understand something bigger and deeper today, and am glad because it pierced into my heart. God has spoken straight to me today and pray to preach Christ. Besides God gave us more than we wanted, big place and more time we had paid for, he stated.
Everyone was excited as they all shared their testimonies and offered thanksgiving unto God. "I really want to thank God for this day, the students wanted big, we booked a smaller room, but God humbled us and made it small and gave us a biggest room to use, how precious the gift of God is. God was really trying to tell us something here. God has opened door for us, the harvest is in plenty, He is looking for quality workers, not quantity, so we will seek for His divine guidance to fill up this big room and overflow", Africa leader stated
From this Chapter, we hope to build on it and reach to two more new universities next year. As well as it is in plan to do the same way with other nations, Tanzania, Uganda, Kenya and South Africa remains our next target.