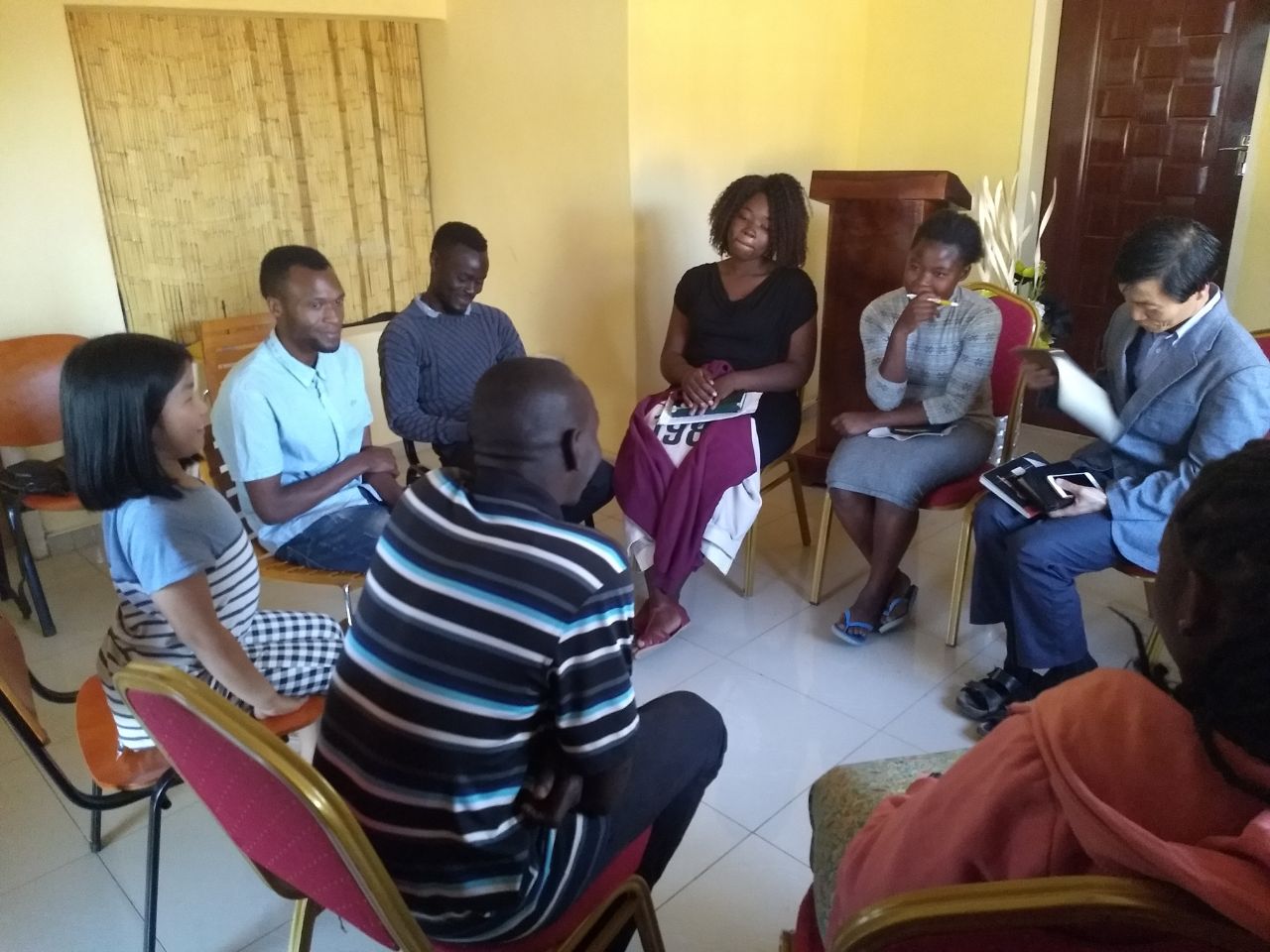 By the grace of God, OAA Mission Center offered dedication service with youth ministry leaders and members on Sunday. Missionary James shared a message 'Kingdom of God – the parable of sowing the seed' from Matthew 13. YEF and AM leaders joined with 3 University of Zambia students. They are happy to hear to having youth center to have fellowship.
Missionary James explained the meaning of the dedication service and said, "Kingdom of God is starting from me of today and here where the words of God is preached". He explained four types of soils and blessed them to bear fruits with gentle and good hearts.
AM Africa leader Walter led the program and YEF Zambia leader Ruth led the praising with University of Zambia students. They got a fellowship after service and shared about the hope of the Kingdom of God. University of Zambia students already has been doing fellowship 2 times, Wednesday and Friday, in a week from the campus of The University of Zambia. They are looking for Youth Center and the process for registration of AM in the school is going to see the end.
The Mission Center location is 20 minutes by walk to go to the University of Zambia. They prayed a long time to get a good place for youth mission. Finally, they made the lease agreement on Saturday and shifted immediately from the evening of Saturday and Sunday morning. AM Walter gave thank God for good place, and missionary James also shared, "we opened the new era of youth mission from the new place".