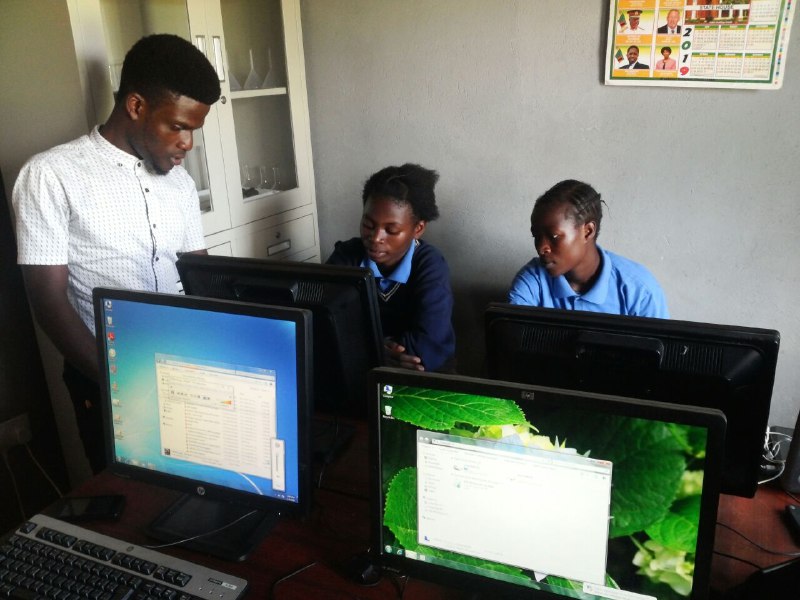 OHS, this week received 3 more new sets of computers to add on what they had. The staff (teaching and non-teaching) and the students are very excited to have received the new computers. This is very hopeful for their academic excellence.
The first ever High School established in Africa is experiencing the grace of God showing great hope. Started at the beginning of this year with very few turn up, the school now shows great potential. Students and parents are visiting the School offices to ask for placements in the next enrollment. With plans of expansion ahead, everybody is eagerly awaiting for that day to come.
Students are happily engaging in the computer class hours, doing both the theory and practical. "In my former school, we used to do only theory but here we have even practical". "I can now touch a mouse and knows the body parts of the computer", with a smile he explained. "I want to thank God that connected me to this School, now it looks small but what we receive from here is so great". "Teachers are supportive and caring", another added.
Teachers sent their gratitude to the entire management and supporters of this School and prayed blessings of God upon their lives for the sacrifice being made. "We are very happy for this, actually for me am very excited." "Things are happening very fast than we expected", a teacher shared.