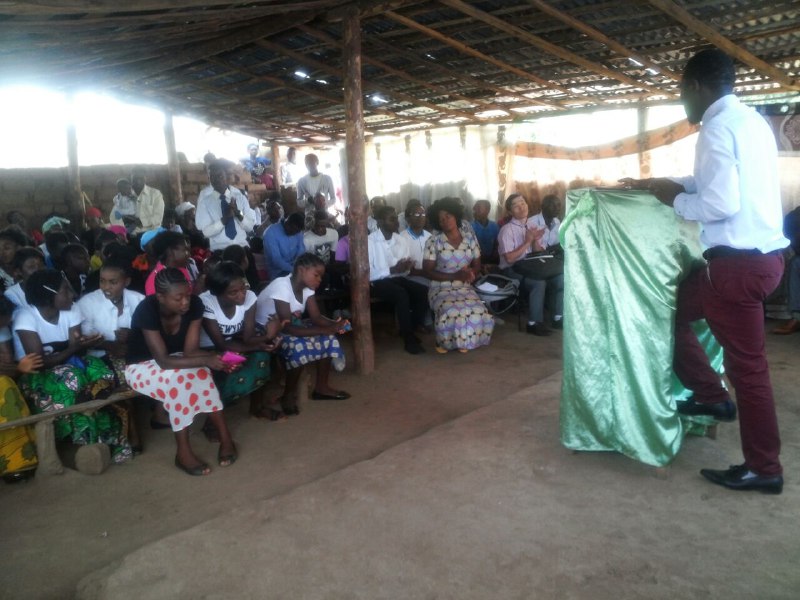 Olivet Assembly Zambia, Revival Church was blessed with many visitors as above 350 people attended a two session (Morning and Evening) of Sunday Service. The Church continues to grow in number as the youth leaders continue to grow in spirit as the receive training organized by OAA.
It was a very warm day with a beautiful experience to attend Sunday service from Revival Church. There was joy to be in the house of God together with those that loves and continually seeks Him. The Temple was full of harmony, sweet sound of voices coming from a very organized and powerful group of singers. You may not understand what they sing because of the language but you feel the connection of the souls. The beautiful and interesting performance from the drama group could only but make you feel the greatness of God. Who could do all these? No one at all.
Over 15 visitors graced the service and some decided to become permanent Church members. The service had graceful time of intercession, Bible study led by Brother Gasto Musonda who taught about the True Temple of God. Contributions, questions and reactions came from the congregation making the session more interactive leading to greater understanding, praise and worship time and the sermon of the day was shared by the senior Church elder Mr. Simtoe themed "The great foundation of Christianity". The scriptures came from the book of 1 Corinthians 13:1-2 and Galatians 5:22
As witnessed by our reporter at the Church, it was a beautiful experience that no one ever wanted to come to an end.