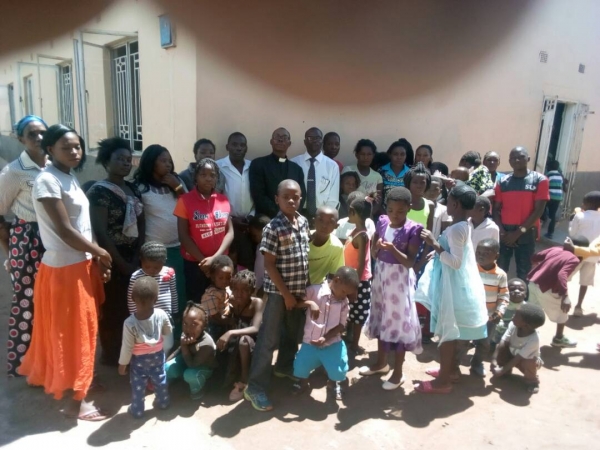 Zambia Garden Park cell church, coming into Olivet Assembly of Zambia with United Church program, reported for a Sunday service. It was opened by prayer, the main preaching was done by Pastor Zani with the theme of the second coming of our Lord Jesus Christ from the book of Revelation 3:3. "Remember, therefore, what you have received and heard, obey it, and repent. But if you do not wake up, I will come like a thief, and you will not know at what time I will come back to you".
He said that as Christian you should pray every day Jesus is coming soon be ready to receive your Lord Jesus. As Christians you need to wake up and repent, the time is now, no one knows when the Lord is coming, He will come like a thief.
This church started United Church program of Olivet Assembly of Zambia from Three months ago. Pastor Alick visited this church and Pastor Zanie visited Emmanuel church to know each other first, and Garden Park came together to worship for one month. They also have Romans bible study to learn salvation for one month. This church is waiting for the Dedication Service on this Sunday after receiving church name from OA Zambia.
The attendance of adults was 27 children 23 total 50 the benediction was  shared by pastor Zani