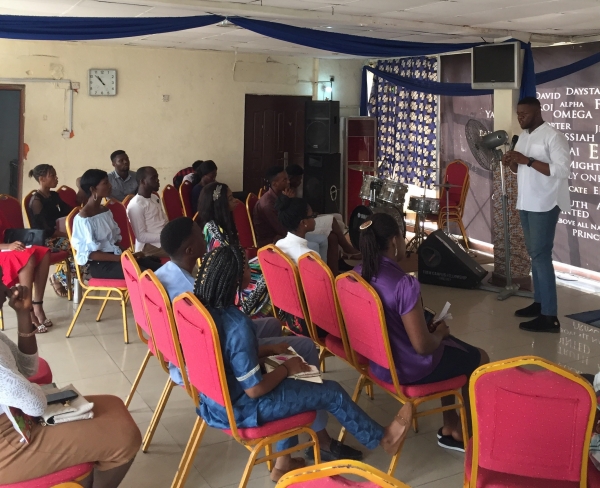 On the 13th day of January 2019, the second Sunday of the year, Emmanuel Church enjoyed celebrating the presence of God with 30 people in attendance and two visitors.
The service sermon was taken by Bro. Princewill who taught about "The right Attitude to God's Word". Most people really not have the good attitude to Gods word. The word of God is God and Him being God, he deserves all the respect and obedience we ought to give God. Readings came from Colossians 3:16, Psalms 27.
As children of God, led by God and fed by God Himself. He deserves all the great, good and right attitudes towards His word with total respect and faith.
Two new people (visitors), Minka and Gbenga came to church to fellowship with the congregation and they were grateful to God for bringing them to such a place.