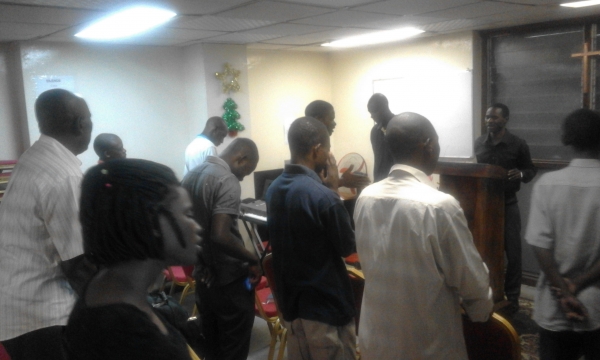 Emmanuel church of Zambia held mid-week service on Feb 14th, that opened with a prayer from Pr Alick as He also preached about the power of forgiveness. He emphasized that forgiveness comes out of the Love of God. As the main readings came from Mathew 5:44-48, Mathew 6:14-15.
He explained more "Forgive others if you desire the forgiveness that comes from God. For it is His greatest desires that we forgive our brothers. One of the greatest sin that will hinder us from going to the Kingdom of God is Unforgiveness". Because if we don't forgive, will not be forgiven. Therefore, Love is a must for us all Christians, for our Father is Love and he Desires Mercy. For without Love whatever we do is Nothing (1 Corinthians 13:1-3 & 4-8). He concluded
Those in attendance were blessed by these words of wisdom. Therefore, we should pray that God gives us a forgiving heart. They ended with a closing prayer.