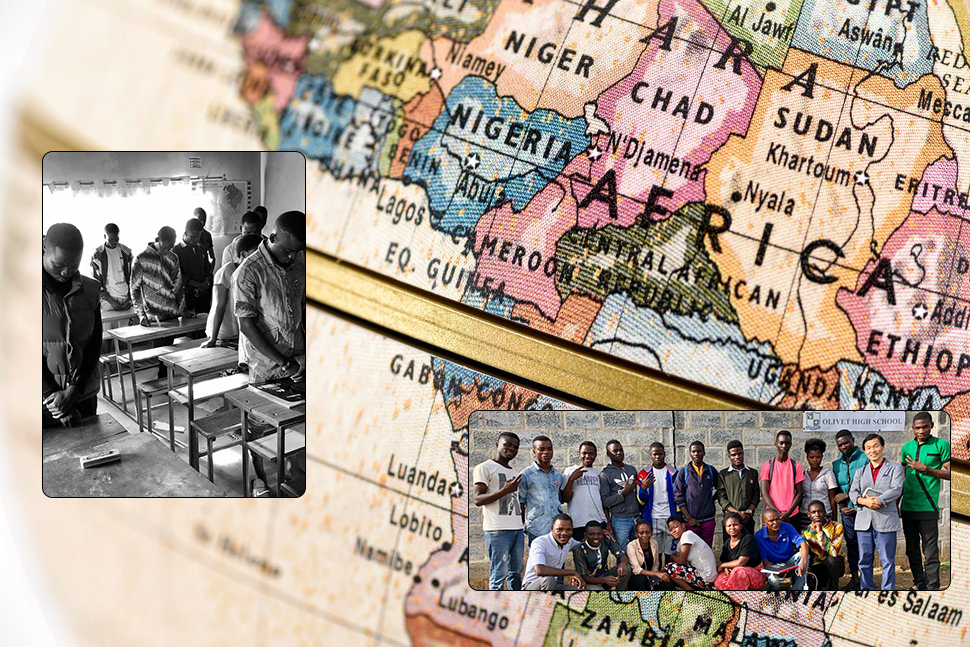 The approaching payment of East African Federation (EAF) Olivet Center (OC) allows the members to look deeper into the purpose of the OC, including the educational institutions of Olivet Academy (OAc), Olivet Theological College & Seminary (OTCS), and Hunt Trade and Craft School (HTCS).
Africa is a continent with an immense opportunity for growth. Its population is expected to grow in the next 35 years from 1.2 to 4 billion. The population under-18 will increase by two-thirds to reach almost 1 billion.
The continent is experiencing a demographic shift and unprecedented in its scale and swiftness; in preparation for such a future, God has enabled Africa to create a network of East, West, and Southern regions.
This network dreams of empowering Africa through mission and education, to go hand in hand enabling the people in Africa to know God's given mission and educating the people to be equipped with the tools needed to address important issues such as poverty and hunger.
These initiatives will prepare the next generation of African leaders and ministers to bring forth a change in the lives of those aspiring for a better future for all in Africa in the Lord.